Aurora Cannabis acquires CanniMed Therapeutics
Months of tension come to an end, creating an even bigger player in the Canadian cannabis industry.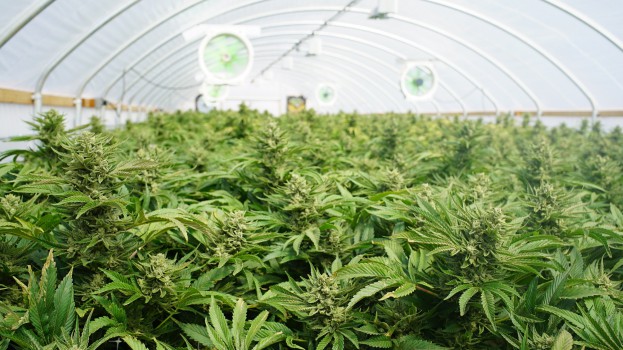 Aurora Cannabis and CanniMed Therapeutics have come to terms on an acquisition deal, putting an end to a hostile process and creating a new giant in the Canadian cannabis industry.

Aurora will pay $43 per share – up from $24 per share in its initial offer in November – valuing the deal at $1.1 billion. After the deal is approved, the combined entity will have a market value of $7.75 billion, overtaking Canopy Growth (valued at $7 billion).

The deal is not only the largest acquisition in Canada's young but rapidly growing cannabis industry, but possibly the most contentious.

Aurora first presented an acquisition offer to CanniMed in November. That offer was rejected by CanniMed's executives, and the company filed complaints with Consumer Affairs Authority of Saskatchewan and the Ontario Securities Commission, claiming Aurora aimed to "entice shareholders with a phantom value." Both complaints were rejected, Aurora continued to acquire CanniMed stocks and CanniMed executives continued to voice their disapproval for the hostile acquisition attempt – even as shareholders began to voice their support for the deal ahead of a scheduled vote.

Last week, CanniMed postponed the shareholder vote and entered into negotiations with Aurora, and the final deal was categorized as "friendly" by the companies.

CanniMed had also been looking for its own growth opportunities, having reached a deal to acquire Newstrike, a producer backed by members of The Tragically Hip. As a result of the Aurora acquisition, CanniMed's deal with Newstrike has been abandoned and Aurora will pay Newstrike a $9.5 million break fee.

Aurora is among the numerous Canadian licensed producers that are in the process of rapidly increasing their production capabilities, both in Canada (as the legalization date for recreational use approaches) and abroad in an attempt to become leaders in the global market. Through acquisitions, minority investments and working partnerships, Aurora has a presence in numerous European countries and Australia.

When the bid was first announced in November, Aurora said the deal would result in the combined company having 40,000 registered patients and the capacity to produce 130,000 kg of cannabis products per year. Already one of the major players in the cannabis industry, that growth would bring Aurora within striking distance of market leader Canopy Growth, which serves 58,000 registered patients (according to its most recent annual report in June) and plans to triple its current production capacity to roughly 93,000 kg per year by the time of legalization in July (as stated by the company when it announced a new greenhouse facility in September).

Last week, Aurora also joined the ranks of cannabis producers that were bolstering their marketing departments ahead of legalization, hiring Savior Joseph, former president of ad agency Colour, as SVP of global marketing.