Maple Leaf acquires Field Roast
The acquisition sees the company expand into protein alternatives as part of its strategy to be a leader in the plant-based category.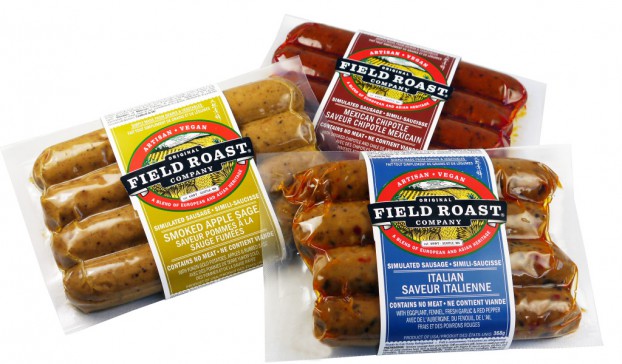 Maple Leaf, Canada's largest meat processing company and seller of some of the country's most popular meat products, has acquired Field Roast Grain Meat as part of an ongoing strategy to offer alternative products to consumers.

Based in Seattle, Field Roast makes grain- and plant-based meat and dairy alternatives – including sausages, hot dogs, burgers, deli meats and roasts – geared towards the premium market.

The deal, worth $120 million USD, sees Maple Leaf extend its reach into protein options for those with vegetarian and vegan diets, following its acquisition of Massachusetts-based Lightlife Foods last year. Best known for bacon, sausages, ham and other cuts of meat, Maple Leaf currently has a strategy to diversify into plant-based protein and become "the most sustainable protein company on earth," according to the release announcing the Field Roast acquisition.

The release also says Maple Leaf is now positioned to be a leader in the U.S. retail market for plant-based proteins. While Field Roast focuses on the U.S. market, it does sell a selection of sausages and a vegan-friendly burger in Canadian stores.