RBC leverages Mark McMorris' following
The Canadian Olympic snowboarder appears in three spots that seek to explain why Avion customers travel.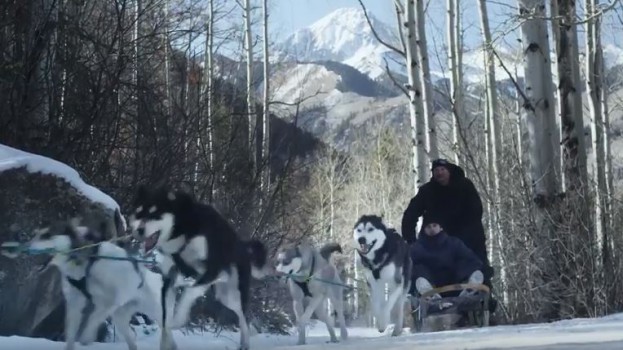 RBC Avion has rolled a two-year contract with Canadian snowboarder Mark McMorris into a Olympics campaign, hoping to leverage the athlete's large social media following to tell the story of why Avioners love to travel.

As an RBC Olympian, McMorris has been a long-time ambassador for the bank, making him the perfect fit for Avion's latest campaign, says Jennifer Howard, VP of marketing, digital, payments, cards and banking at RBC. But McMorris' relationship is different than those of other athletes in the program, she says, because of his connection to Avion.

"Authentically telling the story of Avion has become increasingly important," says Howard, because those who participate in the points program tend not to be typical travellers. Rather, "the spirit of Avion is about embedding yourself and immersing yourself in the local culture."

Three 45-second spots featuring McMorris aim to show why he – and by extension all Avion travellers – explore new or familiar destinations: for adventure, food and culture. One shows him trying dog sledding for the first time; in another, spending time with locals in a Mexican restaurant. In the third, McMorris visits Aspen Hatter, a custom hat shop in Colorado.

Avion worked directly with Holiday Films on the documentary-style videos. The production company is handling all of Avion's Olympic work. One of its directors, Ryan Gibb, was chosen for the job, because the brand figured he would understand the mindset of someone like McMorris as a former extreme sports athlete himself. Avion built out the creative concept after interviewing McMorris about the reasons he travels, giving the ads a more "authentic" feel, according to Howard.

The spots were initially shared on social media in the lead up to the X Games in Aspen, Colorado, from Jan. 25-28, in which McMorris participated, with the goal of complementing his own social media presence during the competition. They will also air as part of a larger broadcast play during the Olympics. In total, Howard says seven or eight different RBC Olympians are being featured as part of its Olympic push, including figure skater Patrick Chan and hockey player Marie-Philip Poulin.

"The full body of work really celebrates our Canadian athletes and the things that really make them unique and the things that makes them special as individuals and human beings beyond the sport they competing in," says Howard.

While the brand is targeting people with a traveller "mindset," rather than a particular demographic, Howard says McMorris has allowed Avion to reach a younger demographic than it normally does through its other marketing work, in part due to his growing following of young sports enthusiasts.

The snowboarder has appeared in a number of recent Olympics-related campaigns, including efforts by General Mills, the Canadian Olympic Committee and Visa.