CASSIES Grand Prix: SickKids' resilient stance
Cossette got the hospital to act like a performance brand, using strength and power to change perceptions and break donation records.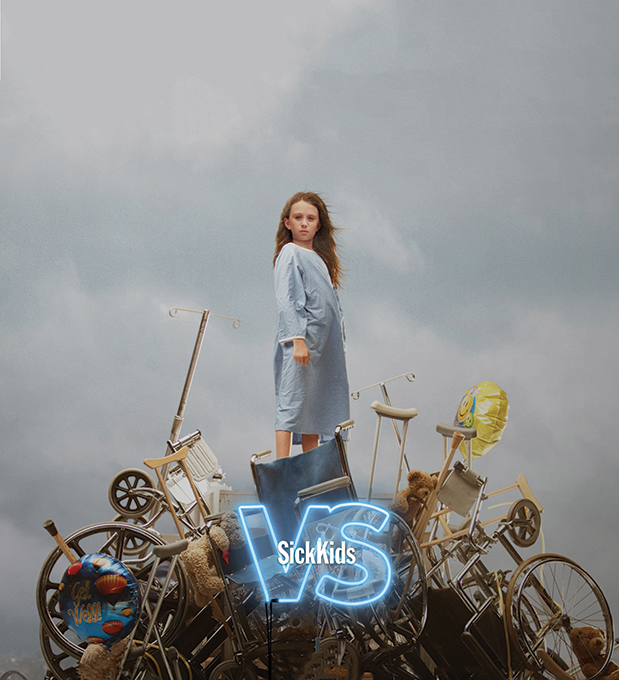 This article appears in the March 2018 issue of strategy.
+ Gold: Cause
+ Gold: New Brand Positioning
+ Gold: Strategic Thinking
For many years, SickKids used sympathy to drive donations from an aging donor base. The hospital needed to develop a different strategy to appeal to new donors and reach its aggressive five-year fundraising goal of $1 billion.
SickKids' marketing had mostly appealed to women 35-plus. But, to reach its goal, the hospital needed a fresh campaign to recruit men, young parents and millennial donors. People are far more likely to donate if they feel that an organization is on the cusp of something great and tend to pay attention when there's a significant change in marketing.
The idea was to shift SickKids from a "cause" to a "performance" brand that can accomplish its goals; changing the tone from sympathy and sadness to one of strength, power and resilience. Essentially, SickKids would stop acting like a charity and more like a competitive brand, in the same vein of Nike and Under Armour.
Launched in October 2016 within the Greater Toronto Area, and supported by a $2 million budget, "SickKids VS" debuted with an intense two-minute film ("Undeniable") by agency Cossette during the Toronto Maple Leafs home opener in-arena and via broadcast.
Additional films were pushed online, along with dominating out-of-home placements, exploring the complexity of the hospital via stories of its patients and the battles they were fighting. Takeovers of Yonge-Dundas square and Billy Bishop airport added dramatic scale, an approach mirrored in its television, OOH, digital and social placements.
The foundation's website was redesigned to allow donors to identify the cause they were fighting for and donate. A giant neon "VS" sign was also placed inside the hospital for kids and their families to pose for photos before a procedure or appointment.
Results
Between October and December 2016, SickKids reported a donation record of $57.9 million. The hospital also tracked a 10% increase in male donors versus the year prior, a 10% increase in donors aged 25 to 35, and an online donation increase of 295%. The average online donation hit an all-time high of $188, up 63% from the year prior. In addition, the hospital generated earned media from 295 stories, tracking 56.5 million impressions within Canada, while the "VS" anthem film achieved more than five million views.