Consulting an (ex)marketer
Accenture's Jennifer Steckel Elliott on creativity, technology and the promise of personalization.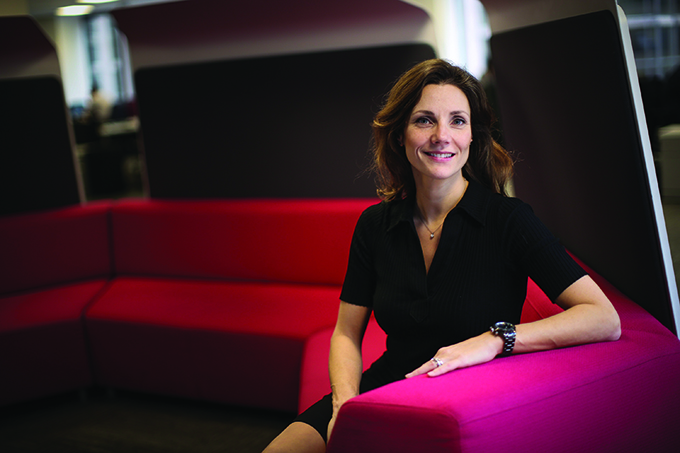 This article appears in the March 2018 issue of strategy.
In 2011, Jennifer Steckel Elliott was named one of strategy's Marketers of the Year for her work at Danier Leather. Six months later, she moved into the world of technology and start-ups (a career move trend we're seeing today), working as an advisor and investor across industries.
Now, she's at Ireland-based Accenture, leading a new practice in Toronto that works directly with senior marketing leaders in financial services. We spoke with Steckel Elliott about being more customer-centric, the role of creativity in data-driven marketing and why marketers shouldn't be afraid of innovation. Here's what we learned.
Marketers don't need to be afraid of technology
"It's really important to remember that things like the price-value equation and the expectations of a brand aren't changing. That's a pillar marketers can stand on if they are looking for stability. They are still guardians of the brand. If they can integrate their familiar ecosystem to connected, branded performance marketing, which happens to be tied to data and enabled by technology, they'll be more comfortable because it's familiar.
Marketers should only be intimidated if they're not paying attention. The more marketers position themselves as custodians of the brand and let the brand be what drives performance, they will be well- positioned for success. There's tech and new skills involved, but I think expanding their view of what can drive a brand's performance will help reinforce, in their mind, what their role is."
She believes creativity has a place in smart, tactical messages
"Marketers are still learning that there isn't a distinction between an award at Cannes and digital response advertising when it comes to results. It's similar to years ago when we looked at above-the-line versus below-the-line advertising. Creativity has a huge amount of value no matter where the message comes from. If the brand has the same voice and the same meaning to the customer, the more personal and relevant we can make these one-to-one messages that used to be intrusive, hard to do well and limited in scale."
Brands can finally deliver on the promise of personalization
"There are four Rs we talk about that make it easier for customers to say yes to letting you use their data: recognize them, remember them, recommend meaningful things and be relevant. It's not just adding someone's name to a message, but it's knowing what to recommend to them, the right time to contact them, what is delivered to them. And it's not just digital messages, sending a physical piece of mail can be triggered by an online activity or what you've been searching, and we've seen dramatic results from that. We're finally at the stage where we're able to do that at scale and with a degree of intimacy that creates value.

Here's an example. You arrive at the airport, check in and get through security with some of the blockchain-based biometric tech we've been working on. Your watch is tracking your steps, but also what you ate today because you paid for it with your credit card or phone. When you land, the taxi company sends you a notification to let you know that it'll be waiting to pick you up, knowing where and when you'll get there. You get to the hotel, have a key uploaded to your phone and get meal recommendations based on information you gave to the hotel, what you've eaten already and searches you've done on your phone. That's an experience a customer will be okay with getting ads around or sharing data for because it's relevant. They can opt out, which is an important option to give them so it's not intrusive, but you can also show them why they should trust you with data and what the benefit is."