Fast Facts: CMOs see talent as key to growth
The American Marketing Association's bi-annual survey also shows analytics budgets should go up.
Having the right people in place appears to be the biggest priority for CMOs looking to future-proof their organizations, according to a new survey from the American Marketing Association and Deloitte.
Conducted with the Fuqua School of Business, the bi-annual survey polled more than 360 top-level North American marketers, asking about budget expectations and investment priorities.
When given a list of five priorities that are "important for driving future organic growth," talent made the top of the list with 35.3% of respondents saying it was important. "Having the right operating model" ranked second at 23.1%. At the bottom of the list was "having the right data" at 9.8%.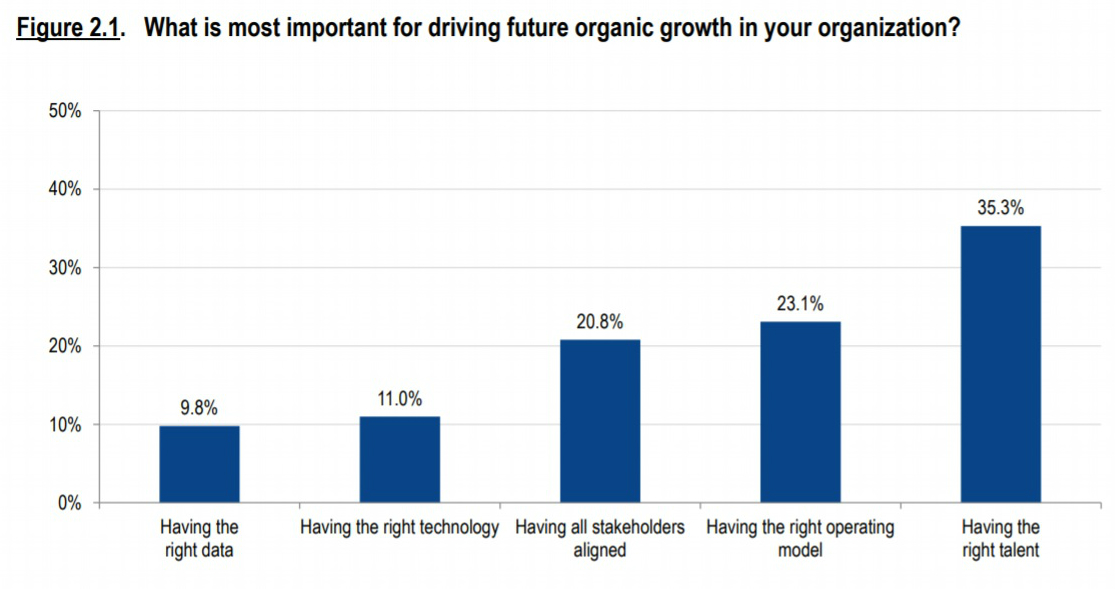 Looking at analytics spending, respondents said budgets were at an average of 5.8% of their total marketing spend, up from 4.8% in February 2017 (which was a record low since the survey began in 2012). However, marketers expect it to grow to an average of 17.3% of overall marketing budgets over the next three years, driven largely by increased analytics budgets among construction, manufacturing, financial and consumer services companies.

Respondents said they saw their overall marketing budgets increase an average of 7.1% over last year, and expect them to increase another 8.9% (on average) over the next 12 months.