Hyba stores set to close
The line will still be sold through Reitmans as the company takes a different approach to grow the accessible activewear brand.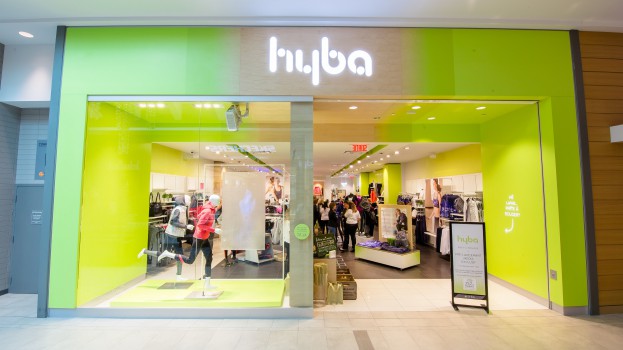 Reitmans Canada has announced a plan to shutter its Hyba activewear banner.
The store's 17 locations will be closed by Feb. 2, 2019, the end of the company's current fiscal year.
However, the company said in a statement that it was still "confident in the long-term growth potential of the Hyba brand" and will attempt to grow it by continuing to sell Hyba products in Reitmans locations, as well as online through Reitmans' ecommerce site.
The Hyba product line was first launched in 2013 and spun off into its own retail banner in 2015, with stores converted from a handful of Smart Set locations (a retail banner shut down by Reitmans the year prior). Hyba has been positioned as a more inclusive activewear brand, aiming to reach women of all fitness levels, body types and at a more accessible price point compared to competitors such as Lululemon.
Reitmans said sales from Hyba retail locations represented less than 2% of its total annual sales.
In the fall, Reitmans Canada hired Nicolas Gaudreau as its new CMO to lead marketing efforts across its retail banners, which include Reitmans, RW&Co., Addition Elle, Penningtons and Thyme Maternity.