Social reality check
Editor Jennifer Horn on why brands need to put some action behind their CSR efforts.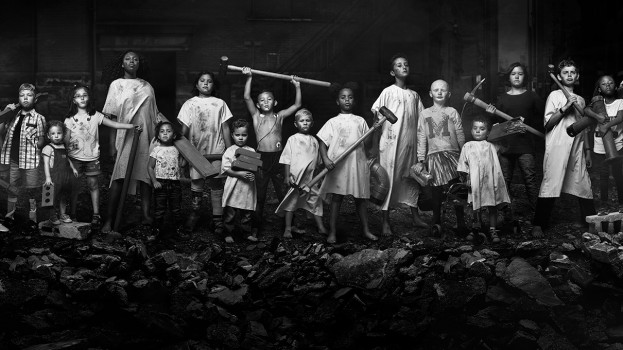 This article appears in the November/December 2017 issue of strategy.

Sitting at the salon, I recently watched a woman sweep hair trimmings into a heavy-duty dustpan, and then discard the pile into a "Hair Only" bin. It prompted me to ask something I've always wondered quietly to myself: "Where in the world do all those locks go?" My imagination takes me to TV show scenes where men in hazmat suits carry biomedical waste in cooler boxes before my stylist responds, "Oh, they'll be used to clean oil spills." (It's true – companies create pool noodle "boons" stuffed with hair to soak up the grease.)

As someone who's been dying her hair since age 18 and rues not being able to donate to cancer-patient wigs as a result, I sat up with pride knowing my tresses would give back in some way. I actually wouldn't have known my salon friends were keeping the oceans clean if I hadn't been so nosy. It's a deed that goes unnoticed, as the owners don't make a ballyhoo of it.

Naturally, this got me thinking about corporate philanthropy – specifically, what it looks like when brand giving is tied to cause marketing. How are today's brands making a more mindful effort to intimately marry the two? And (the age-old question) how are they demonstrating goodwill in a truly genuine way?

Corporate grants and gifting programs (like Apple's employee donation matching that has seen the tech giant double $25 million for its charities) were traditionally void of PR. Somewhere in the late '80s, company image pressures rose and CSR became a bigger piece of the marketing pie. For the most part, cause marketing has existed in the form of sponsorship. Breast cancer, the "Darling of Corporate America," is a textbook example of that attachment to a cause, which arguably led to compassion fatigue, the painful reality of pinkwashing.

But now, more brands appear to be rolling up their sleeves and pitching in. They're not just lining charities with donations; they're building their walls. We see this in Samsung and IKEA, both featured in our Creative Report Card.

The electronics brand is building a more outward cause strategy through projects like the "Samsung Space" for CASSIES Grand Prix winner SickKids. While still giving funds, the brand added an emotional layer by creating a place for kids to find playful solace at the hospital. Here, the brand's DNA is baked right in, as it filled the space with VR headsets and tablets to preoccupy patients' anxious/bored minds. This follows projects like "Look at Me," where Samsung helped foster human connections by giving tablets to those with autism.

And IKEA is literally creating energy. It's buying up windmills, plugging in electric cars, and recycling batteries at check-out. More than that, the brand is merging its global CSR goals with local consumer marketing, showing frugal furniture buyers what it's doing in the field – from humanitarian missions to environmental efforts. Even its catalogues highlight a CSR bent, right next to images of LUSY pillowcases filled with recycled leftovers from IKEA quilts.

We're learning that it's not enough to ride the coattails of a cause by simply slapping on a brand badge. And because cause orgs, like SickKids, are adopting unapologetic attitudes, that changes the nature of the supportive relationships brands have with them (so you have no excuse to pinkwash ever again).