Ecobee to bring AI to more rooms of your home
The connected home company plans to use recent funding to expand its line of smart, voice-powered products.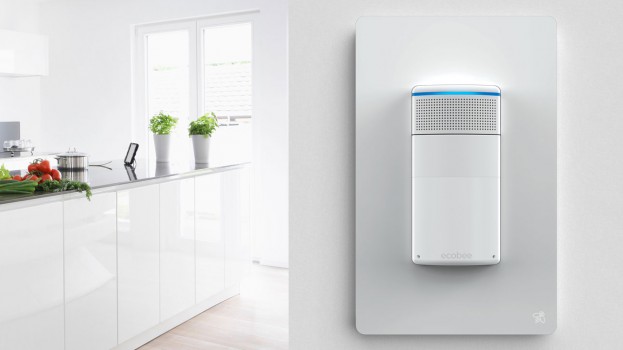 More things in your house could soon be controlled by voice commands if smart home company Ecobee has its way.

The Toronto-based company has secured a $80 million round of funding led by Energy Impact Partners and eight other investors, including Amazon's Alexa Fund, which provides funding to drive innovation in voice technology.

In a release, Ecobee stated that the funding would be put towards expanding its line of products powered by smart sensors, voice and artificial intelligence.

"We believe that by building voice capabilities, advanced sensor technology and powerful A.I. into the operating system of your home, we are helping to create a new computing platform," said Stuart Lombard, president and CEO of Ecobee, in a release. "This technology will transform the way consumers interact with their favorite services for the better."

Ecobee's most recent model of smart thermostat, the Ecobee 4, was one of the first third-party products to have Amazon Alexa built in, a feature touted in a North America-wide ad campaign last year. Later this month, the company plans to release the Switch+ (pictured above), a smart light switch with Alexa integration that can be operated by voice commands.

Lombard has not said what kind of new products the company was looking to expand into, nor has it specified that it would continue to pursue Alexa integration into those products. But if Ecobee were to continue working with Amazon, new kinds of products could increase the reach of Alexa into new areas of the home – as well as the reach of any brand that has launched their own skill for the voice platform.

For Amazon, Ecobee's push into more categories fits with its own recent play to bring Alexa to more third-party hardware and give consumers ways to access it beyond its own Echo speaker devices. Last week, Amazon also acquired Ring, a manufacturer of connected, camera-equipped doorbells.