Ad Standards releases influencer disclosure guide
The guidelines will help online personalities and brands that work with them make their connection clear to consumers.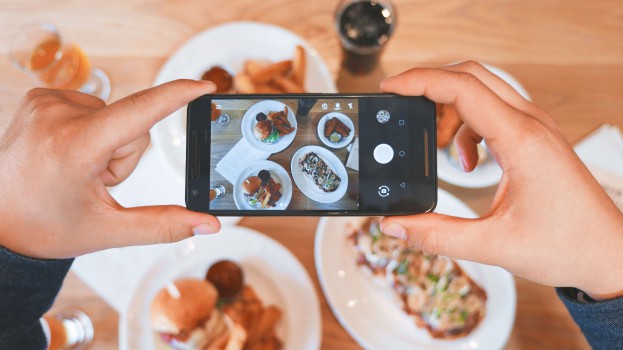 Ad Standards has released the first draft of a set of guidelines it hopes will provide more clarity to brands and influencers about how to let consumers know what is being given and received in exchange for sponsored posts.

The Disclosure Guidelines document covers all the ways influencers should go about disclosing "material connections" they might receive in exchange for posting or creating content about a brand. That includes monetary compensation, but also things like free products, discounts, benefits or entries to a contest. As laid out in the guidelines, it also includes items gifted to an influencer without an agreement to post about the product; invitations to private events; and "genuine endorsements" where an influencer claims to "really like" a brand and would post about it even if they did not receive anything in return. Situations in which influencers are not required to include disclosures include direct replies to followers or a testimonial about a brand where no material connection exists.

The guidelines were created by the Influencer Marketing Steering Committee, which includes staff from influencer marketing company Paid and PR platform Cision, as well as numerous PR agencies, talent management companies and influencer platforms.

The Canadian Code of Advertising Standards already requires influencers to disclose any material connection they may have with a brand when posting about that brand's product or service. Randy Sageman, Ad Standard's director of member relations, said the new guidelines are meant to address the "how" of properly disclosing those connections, where as the Code – as well as similar guidelines from the Competition Bureau – cover what should be disclosed and why.

The bulk of the guidelines cover the "dos and don'ts" of how an influencer should disclose their connection to a brand. Most of the best practices are based on the principle of being as upfront as possible. The guidelines read that all disclosures should be placed where they are easily seen – such as near the beginning of a video, or before a link or series of hashtags on an Instagram post – and made as specific as possible so it is clear exactly what the influencer received and from which brand. It also asks that influencers consider the context and platform they are posting their content on – videos on Facebook and Instagram often play without sound, so a visual or text disclosure would be required, for example – and make their disclosure in the same language as the content in which it appears.

It also identifies some tactics common among some influencers that don't make the material connection clear to most consumers or are otherwise misleading. This includes "hidden disclosure," which is putting the disclosure inside a list of hashtags or after a long series of periods that push it past the "see more" button on most posts; "blanket disclosures," in which an influencer without mentioning any specific brand or partnership; ambiguous hashtags such as "#spon" or "#collab" that don't make the nature of the connection clear and aren't well-known to a common consumer; simply "tagging" the brand in the content; and using ambiguous phrases or fabricated hashtags that don't make it clear that there is a material connection.

Finally, the guidelines also cover a series of best practices that cover different considerations that should be made for different platforms, such as the fact that hashtags are used differently on YouTube, Instagram and Snapchat.

During a panel to launch and review the new guidelines at the AToMiCon conference last week, it was pointed out that while it is up to influencers to include the proper disclosures, brands should also be doing everything they can to instruct the influencers they work with.

"It's important to have this discussion with any influencer or creator you partner with," said Victoria Hui, an influencer who created The Lust Listt. "Some creators, especially microinfluencers, aren't aware that there are regulations in place for disclosure. They're also very new into this whole foray."

There are also regulatory reasons brands should make sure the influencers they work with are making their material connections clear. As with any ad that contravenes the Canadian Code of Advertising, improper disclosure could open a brand to complaints from consumers, adjudication from Ad Standards' Standards Council and requests that the brand amend or remove the ad or content. The Competition Bureau also has the ability to enforce cases of deceptive marketing, potentially leading to civil or criminal action by the Bureau against an offending brand.

The full guidelines can be found on Ad Standards' website. The organization will continue to shape and add to the guidelines based on feedback the Committee receives.