Sid Lee and Loto-Quebec win Grand Crea
Lg2, Bleublancrouge and Rethink were also winners at the awards gala recognizing Quebec's top creative advertising.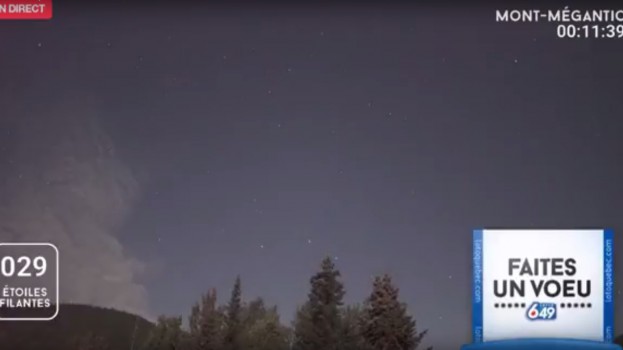 At a gala on Friday, Sid Lee took the top prize at 2018 Crea Awards, recognizing the best creative advertising work from the Quebec market.
The agency picked up numerous awards for its various executions with Loto-Quebec over the last year, but the Grand Crea went to "Perséides," a campaign that live-streamed the meteor shower of the same name from atop Mont-Mégantic. Each time a shooting star streaked across the screen, a counter ticked upwards, encouraging viewers to "make a wish," tying into Lotto 6/49′s "You Should Play 6/49″ brand platform.
The most Grand Prix – Crea's equivalent to a Gold – also went to Sid Lee. Besides its work with Loto-Quebec, the agency was recognized for campaigns with Videotron, Molson Coors, Parkinson Quebec, The North Face, Rona and ICA.
The most prizes overall went to Lg2, which won 10 Grand Prix and 36 Prix. Those awards came for campaigns with wide range of clients, including Penningtons, Loblaw, SAAQ, Fenplast, Quebec's Dairy Farmers, Plaisirs, among others.
Other big winners included Bleublancrouge (five Grand Prix, eight Prix), Rethink (three Grand Prix, seven Prix) and K72 (two Grand Prix, two Prix). The full results can be found on the Crea website.
Sid Lee last won the Grand Crea with Loto Quebec in 2016 before being unseated by Lg2 and the Quebec Dairy Farmers last year.