BEworks' scientific approach to marketing challenges
Interbrand veteran Carolyn Ray joins the Toronto-based firm, which uses science to solve business problems.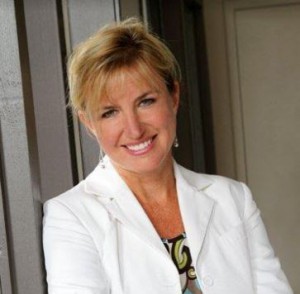 After nine years at Interbrand Canada, most recently as managing director, Carolyn Ray (right) was looking to "reinvent" herself.

She left the agency last fall to launch Authentica, her own consultancy aimed at helping North American CEOs build their personal brands and grow their influence, and to work on a book project about women in corporate leadership positions.

Last month, she landed at Toronto's BEworks, a consultancy that helps C-Suite level executives tackle their organizational challenges through behavioural science. As the organization's newly minted CMO, she has been tasked with accelerating the growth the eight-year-old company, which has plans to open new American offices later this year.

Founded in 2010, BEworks has clients around the world, including Chile and Mexico. To date, most of its work has come from outside of Canada, and an increasing percentage comes from outside of North America.

Companies have been "chasing their tails trying to understand consumer behaviour," most often by asking them what they want and need, says Kelly Peters, co-founder and CEO of BEworks. "While those insights are insightful in some regards, they can [also not be] particularly helpful at best, and misleading at worse."

The reason is that consumers are not necessarily in touch with what their preferences are, and there's often a gap between what they say they want and what they ultimately do. A science-based approach takes the guesswork out of the equation through controlled experiments, says Peters of BEworks' model.

"The scientific method doesn't care," she says. "It's the great equalizer of organizational creativity. You've got an idea, we can run a small experiment and see what happens."

In the marketing space, Peters says the firm's "bread and butter" has been CMOs looking for assistance with acquisition, bundling or pricing. But it has also been able to help with more complex challenges, such as how a particular brand should position itself or help a company determine whether a new product is viable before launch.

The firm recently worked with the CEO of a large beverage company to field-test a $10 billion product before launch, according to Peters. It has also helped the senior leadership of a client in the financial services space come to an agreement on what "trust" really means for them.

Using a simple experiment, BEworks invited the leadership members to define trust in their own words and to explain how they would measure it. The test revealed that many of them had different understandings of the concept, and BEworks was able to help them re-calibrate accordingly.

While the scientific methodology has many applications, BEworks clients have so far come from the financial services, energy and retail sectors. Ray says it sees a growing opportunity in healthcare and non-profit work. It could also look at how best to get people to embrace new technologies, such as AI, that many find threatening.