How marketers can help tilt the scales of gender equality
In a study on Canadian women, McCann explores how organizations can foster equal representation in the workplace.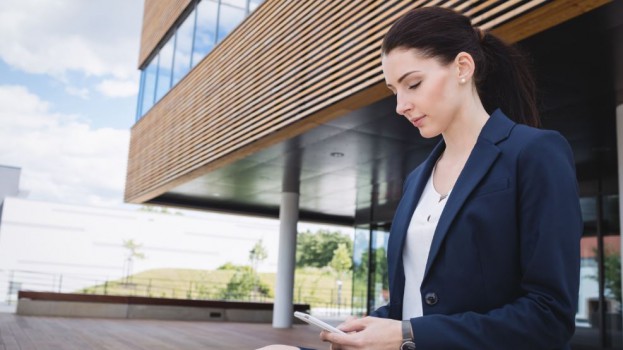 Despite the progress seen in recent years, the majority of Canadian women (76%) do not believe that there's gender equality in the workplace, according to new research from McCann Worldgroup Canada. But there are ways marketers can help push the needle further by changing the way they manage their organizations internally and the way they communicate those efforts externally.

The agency's Truth About Canadian Women study, conducted in partnership with Ipsos and surveying 2,700 men and women, will explore the changing role of women in Canada over the coming months. The first chapter of the five-part series, called "Women and Work," shows the work that remains to be done with respect to gender equality in Canadian workplaces.

While women continue to be underrepresented within organizations at the CEO and C-Suite levels – occupying only 15% and 25% of the roles, respectively, according to June 2017 numbers by McKinsey & Company – marketers can affect change in a number of different ways.

For one, the report notes that leveraging gender equality at a corporate level can serve as a competitive advantage, helping brands and agencies produce work that is more diverse and truly representative of the population. It also suggests that openly sharing corporate intentions and challenges around gender equality can help make their workplace culture a "magnet." The report says that quietly making internal changes creates a lost opportunity.

The report also calls on marketers to represent men and women through the same gender-defying lens, as both want to be perceived the same way. For example, counter to common stereotypes, McCann found that women are equally as ambitious when it comes to their careers, and both groups have a "near identical" definition of how they want to be perceived as employees.

"The findings [in this first report] show that there's absolutely a work-in-progress, that something has changed in the attitude and mentality of both men and women," says Mary Chambers, chief strategy officer at McCann Worldgroup Canada. "There's a lot of work to be done, but I would say there's much more of an active effort to change, whether it's achieving equality in the workplace or an equal distribution of roles."

Chambers says attitudes around gender roles are evolving rapidly and that companies and agencies could be missing out on a "huge opportunity" for failing to see that.

For example, despite some brands' recent efforts to better reflect women in their marketing, McCann notes that only 14% of Canadian women feel they can identify with the way women are portrayed in advertising. The agency will delve deeper into this theme in July with the release of a chapter on "The Imperfect Portrayal of Women."

In the coming months, McCann plans to use the study to provide customized marketing workshops and support for clients and marketers in Canada. With its previous Truth About Canadians survey in 2016, it helped Canadian and international brands, including Petro Canada and Chevrolet, identify the things about their brands that resonate most with Canadian consumers, says Chambers.

For this year's report, she says the agency plans to host discussions with clients around what the findings mean for them or workshops on how they can implement the changes needed to succeed.