What Canada's new tobacco regulations mean for RBH
The PMI subsidiary has envisioned a "smoke-free" future, but the new law could hamstring its corporate transformation.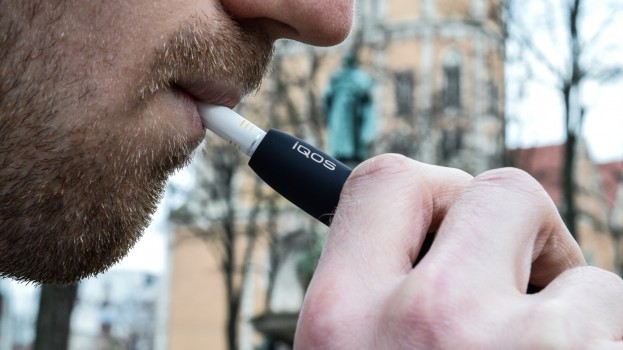 As a Senate bill that further regulates tobacco and vaping products waits to be signed into law, Canadian tobacco manufacturer Rothmans, Benson & Hedges is worried the legislation could hinder its efforts to wean itself off cigarettes.

On Thursday, Bill S-5, also known as the Tobacco and Vaping Products Act, entered the final stages of the legislative process and now awaits royal assent. The law introduces a regulatory framework requiring plain and standardized packaging for tobacco products and new regulations around the sale and promotion of alternative tobacco products, such as vapes, presenting a new obstacle for RBH, which recently announced its intention to quit the cigarette business.

As far back as 2016, RBH parent Philip Morris International began talking about its vision for a "smoke-free future" by helping smokers switch to alternative products "as soon as possible." In January, the tobacco giant restated its intention in an anti-smoking manifesto on its website, saying it had made the "dramatic decision" to quit cigarettes after more than 150 years in the business.

As Canada's second largest tobacco company, RBH is looking to implement that vision here at home. But the company says provisions in Bill S-5 could jeopardize those efforts by preventing it from informing smokers about the comparative health impacts of alternative tobacco products.

Bill S-5 would prevent tobacco manufacturers from comparing cigarettes with smoke-free alternatives, including RBH's IQOS, a device that heats tobacco without causing it to burn, but that is still technically considered a tobacco product. PMI has spent billions of dollars developing such products and "validating the science behind them" in an effort to show that they are less harmful than cigarettes, says Peter Luongo, managing director at RBH.

However, the science is still highly contentious and several groups in Canada continue to criticize the supposed reduced-risks of alternatives.

"Our biggest concern in S-5 is around a provision that prevents talking about different types of tobacco products that could imply that the health impact of those products is different from each other," noted Luongo, days before Bill S-5 was passed.

From a marketing perspective, Luongo says the company will be limited to focusing on informing consumers of the other benefits of alternative products that fall outside the health debate. For example, alternatives don't leave residual odours on users' clothes, hair and fingers.

"There are a number of things from a convenience standpoint that are still better for people," he says. "But obviously, ultimately, you want to be in the position to talk about the relative risks of the product [versus cigarettes] as well."

Bill S-5 does not prevent companies from advertising vapes on television, radio, billboards, social media, in print or in store. But Luongo says achieving the company's "smoke-free" vision will nevertheless be more difficult with the new law.

In the U.K., PMI has promoted its corporate transformation by placing a number of newspaper ads framing its efforts as a corporate New Year's resolution. Other campaign elements are expected later this year.

But in Canada, RBH has taken a more educational approach in an effort to speak out against the provisions contained in Bill S-5.

Last week, it launched a campaign website called "Your Right To Know" that focuses on its belief that consumers have the right to be informed about alternative products and encourages them to educate themselves.

Featured image courtesy Vaping360.