Home Depot shows the pains and gains of DIY
The home improvement retailer moves beyond humour in a new campaign for the Quebec market.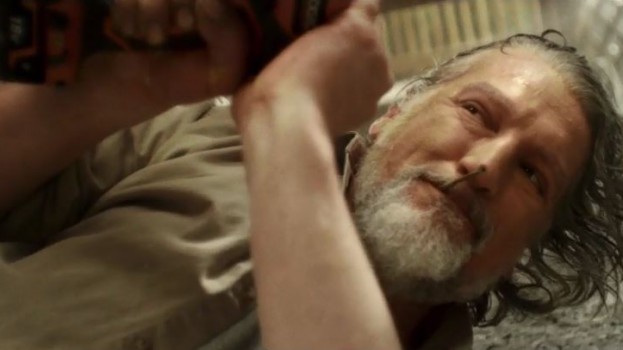 Doing renovations isn't always easy, but there's something beautiful about doing the work yourself, according to a new Home Depot campaign for the Quebec market.

In a series of TV spots, the home improvement retailer turns its focus to do-it-yourself-ers with varying degrees of know-how and skill. The commercials highlight their efforts to complete a DIY project, be it trimming the hedges, building a deck or tending a garden, using classical musical to juxtapose the beauty of renovations with the difficulty of the tasks at hand.

The new French-language work, led by Cossette, retains the brand's "C'est beau" signature, which it has been using for more than 10 years, but gives the platform a more serious tone, according to Élise Vaillancourt, the company's marketing manager for Québec and regional markets. Previous efforts often leveraged humour or a local celebrity.

"The evolution of the platform shows more authenticity and empathy," she says. "We wanted to show our understanding and to support real people."

While completing a project from scratch remains a point of pride with consumers, she says, the reality is that the journey isn't always easy. The new campaign aims to connect with customers on an emotional level by delving into those struggles.

Beyond Home Depot's own marketing, Vaillancourt says many home improvement brands in Quebec have relied on a more humourous approach as well. Evolving its platform to move beyond that shows that the brand has matured and is at "a different stage" in the Quebec market, she says.

In addition to the TV spots, 15-second online adaptations explore the tangible advantages of shopping at Home Depot – online gardening tutorials and free delivery, for example. The ads are being targeted based on consumer interests. Carat is leading on media.

"Since the TV spots don't cover the promotional messages and benefits of shopping at Home Depot, we had to be smarter when it came to the digital executions," said Simon Bédard, strategy lead at Cossette, in a press release. "So, we used them to talk about the brand and what it has to offer, to the right person at the right time."

Last year, Home Depot ran a national campaign in English markets, working with Publicis Toronto, that positioned it as an knowledgeable and reliable partner for DIYers. In the past, the brand has made its Orange Door Project and efforts to fight homelessness a key pillar of its CSR strategy.

Last month, Reno Depot launched its own campaign targeting Quebecers who take pride in completing DIY projects.