Keurig ramps up sustainability efforts
The company has promised to make all of its pods recyclable by the end of 2018, a vision that requires more consumer education.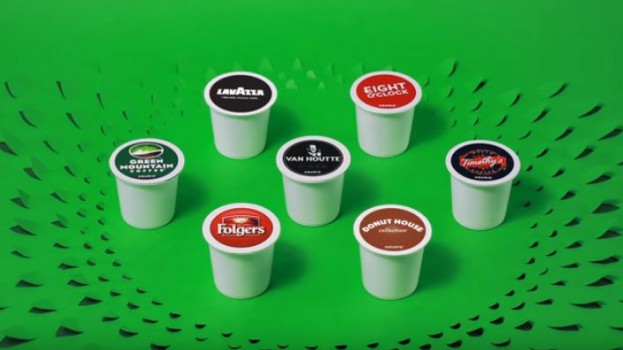 Nearly six months after Keurig Green Mountain announced a merger with the Dr. Pepper Snapple family of brands, Caroline Losson, Keurig Canada's VP of marketing, says few details have been shared about how the deal will affect the company's leadership structure and marketing team in Canada.

But Losson says that hasn't stopped the company from forging ahead on its two main priorities, which have remained unchanged since the merger and include growing Keurig's household penetration and building the company's owned and licensed coffee partner brands.

Increasingly, sustainability will play a central role in delivering growth for the company.

By the end of this year, Keurig has promised to make all of its K-cup pods recyclable, with the intention of doing the same in the U.S. by the end of 2020. The move is an important one for consumers who are increasingly mindful of the pods' environmental footprint. But the challenge remains educating consumers, says Losson, because the pods need to be recycled properly in order to avoid the landfill.

As shown in an instructional video being promoted on social, users must peel off the lid and discard the coffee grounds in order for the pod to be blue-bin friendly. Otherwise, they risk contaminating other recyclable materials, which is why some municipalities and provinces have refused to officially recognize the program. The City of Toronto has even gone as far as to criticize Keurig's educational push, saying that it asks residents not to recycle the pods, because they are often not disposed of properly.

Keurig has been working with National Public Relations on PR and government relations on its efforts to expand the program into all jurisdictions. So far, the pods are officially accepted in B.C. and Halifax, as well as a "slew" of individual municipalities, says Losson. Recently, Recyc-Quebéc, the province's recycling authority, added the pods to its "Ça va où?" mobile app listing them as recyclable in many Quebec cities.

In addition to its sustainability efforts, Keurig has recently introduced two new brewers, the K-Elite and K-Select, and will be launching others (supported with digital campaigns) over the next few years. Later this summer, it will also introduce a new design with the K-Mini, a model intended for smaller countertops, whose redesigned handle and button will provide a "new visual language" for Keurig moving forward.  Consumer research has shown that a different brewer aesthetic could help drive sales, according to Losson.

Having recently overhauled the brand positioning, packaging and communications platform for the Van Houtte brand – with significant marketing efforts planned in the lead up to its 100th anniversary next year – Keurig has now turned to Timothy's. Losson says Lg2 has been working to overhaul the brand by revisiting its branding, packaging and pricing strategy, expected to slowly start rolling out in the fall.

Sid Lee manages strategy and creative for the Van Houtte and Keurig brands in Canada, while Lg2 oversees packaging for all Keurig sub brands (except Keurig itself, which is led out of the U.S.). It partners with Spark Foundry on media.