The final piece of Campari's route-to-market strategy
By opening an office in Montreal, the spirits company is taking greater control of its marketing and distribution in Canada.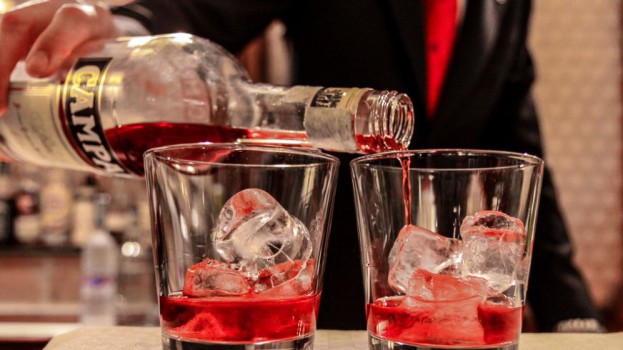 As one of Gruppo Campari's top ten largest markets worldwide, the Italian spirits company has made Canada a priority since launching operations here under Campari Canada in 2015, following its acquisition of Forty Creek Distillery.

With the opening of a Montreal office earlier this month, the company is one step closer in taking direct control of marketing and distribution of Campari products across the country. The shift is part of a global strategy that has already reaped benefits for some of its top brands, according to Massimo Mottura, president of Campari Canada.

Over the last ten years, a key part of the company's corporate strategy (at a global level) has been to "own the full route to market," he says. At a national level, "Quebec was the last piece of the puzzle that was missing."

Distribution in the French Canadian province was previously handled by a third party. But with the addition of a Quebec office, the brand will have greater control of logistics, the training of regional sales and marketing reps, as well as the ability to forge a more direct relationship with its customers, consumers and the Société des alcools du Québec, the province's liquor control board, he says.

Quebec is Campari Canada's second largest market, representing 12% of its sales.

Brand marketing will continue to be led by Chris Staresinic, the company's VP of marketing, who is based in Toronto, but the new office adds another eight employees, bringing its national headcount to 140, including new trade marketer Stephanie Fortier, in the Quebec region.

Mottura says Quebec "has more of a European lifestyle" that matches Campari's European-inspired brand portfolio. The company's Italian and French brands, including Aperol, Grand Marnier and Campari, sell particularly well in Quebec.

Going forward, Campari will be focusing on reaching consumers through sampling and tastings, at festivals, and through trade marketing activities, says Mottura. Through Aperol, a brand that has grown more than 100% per year, the company will be sponsoring the Rogers Cup, held jointly in Toronto and Montreal, for the second year in a row. It will also push the Aperol Spritz, a cocktail containing Prosecco and soda, as part of its strategy to ramp up sales.

Grand Marnier, acquired in July 2016, is another important Campari brand in the province, and even "gave us the last push to go direct in Quebec," says Mottura. Having recently revisited its brand pillars and marketing strategy with the goal of attracting younger consumers, he says Grand Marnier will soon be launching a national TV campaign with a French-language adaptation for the Quebec market. A big part of the strategy will be focused on product-based cocktails aimed at contemporizing the brand while maintaining its status as a premium spirit.

Appleton Estate rum and Forty Creek Whisky, acquired in 2012 and 2014 respectively, are also being prioritized, says Mottura. Forty Creek is believed to have domestic and international growth potential, and Canada is Appleton's number one market in sales worldwide.