Cadillac Fairview to expand loyalty pilot project
The mall operator's 'Feel the Love' program combines retail promotions with exclusive experiences and services.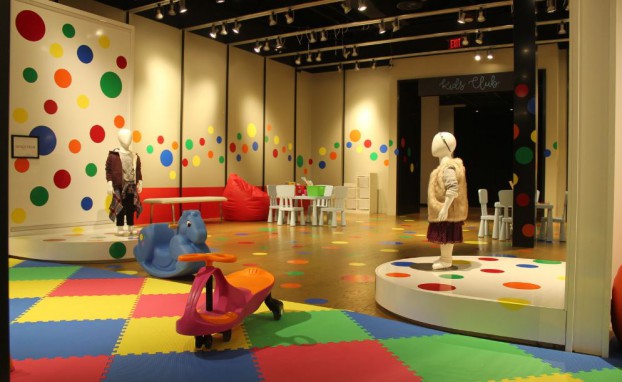 Cadillac Fairview is preparing to roll out its loyalty offering to four additional properties following months of research and program testing.
The Toronto-based commercial real estate company first launched the "Feel the Love" pilot project at Toronto's Sherway Gardens and Ottawa's Rideau Centre in 2017, combining retail offers with customer experiences and services. Now, following additional research into what customers have found most appealing about the program, CF will roll it out into four additional, yet-to-be-announced locations by the fall of 2018.
"Feel the Love" gives participating customers access to exclusive offers and in-mall experiences, including member-only lounges and kids clubs, front-of-the-line access and complimentary valet. It also gives shoppers access to special retail promotions and cash back rewards through a partnership with Paymi, a Toronto-based card-linking app.
Christine Poirier, director of loyalty at Cadillac Fairview, says the company's research has shown that shoppers are looking for three things when it comes to a loyalty program provided by a mall operator: efficiency, inspiration and exclusive shopping experiences.
In the realm of efficiency, "Feel the Love" has sought to offer participants a quicker and more frictionless shopping experience through things like complimentary valet and reserved parking, she says. It has also helped deliver experiences that are "inspirational in nature," such as a private fall fashion preview at Saks Fifth Avenue to inspire customers with on-trend looks.
The exclusivity bit involves giving customers access to private lounges, childcare services and entertainment, as well as front-of-line access to events, including the ability to pre-register for photos with Santa Claus (tested at Sherway).
While the brand has taken a national approach to loyalty, Poirier says it will be tailoring its offering according to market preferences. In addition to looking for new ways for retailers to participate, CF will be looking to test some net new services as it rolls it out to additional locations.
"It's an evolving approach, but it's starting to become part of everything we do and everything we think about," says Poirier. "Applying that lens so that everything that we create starts to have deeper value and creates that one-to-one relationship."
In addition to the pilot program, CF has also recently partnered with payment company OTT to give shoppers the ability to make transactions via the mobile payments apps WeChat Pay and Alipay. Customers can participate through the CF Shop gift card at retailers that do not currently accept the new payment methods.