Sleeman launches Splash Spiked in new division
The no-sugar-added ready-to-drink alcoholic beverage line aims to make the most of consumer health trends.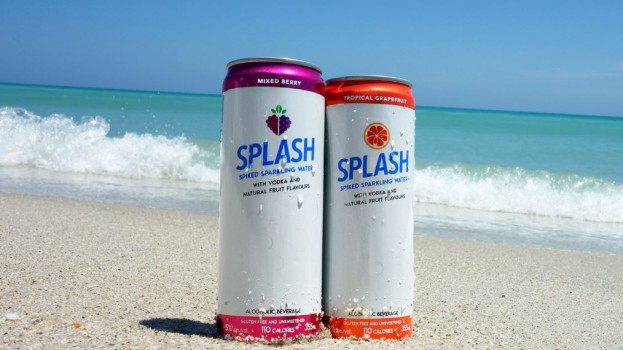 Sapporo-owned Sleeman Breweries has launched a first line of products under its recently created Squeez'd Beverages division.

Splash Spiked sparkling water is a line of ready-to-drink beverages made of sparkling water, vodka and natural flavours that currently comes in mixed berry or tropical grapefruit varieties. The products are being positioned as a no sugar or sweetener alternative to the many other RTD beverages in market, says Scott Pederson, director of marketing at Sleeman Breweries.

He says the company saw the opportunity, based on current consumer trends, to give more focus the the ready-to-drink alcoholic beverages category with the launch of the Squeez'd Beverages division last year.

Pederson says Canadians have been looking for alternatives as they "push back on sugar a little bit," adding that growth in the segment can be traced back to the U.S., which saw "explosive growth" in the category by delivering an alternative to hard sodas, which are typically high in sugar.

"We feel that this segment has more staying power [than hard sodas]," he says,  "because it's rooted in this consumer trend around health and healthier alternatives."

The ready-to-drink category was the second-largest contributor to spirits growth in Ontario in 2017, up 13.7% or $27.8 million, according to the LCBO. The liquor control board notes that  "warm summer weather, new cooler brand innovation and the consumer trend to the single-serve format were all significant factors in achieving these results."

Other players, such as ready-to-drink vodka cocktail brand Social Lite, have entered Canada trying to capture the same segment.

For now, Splash Spiked is taking a "modest approach" to its marketing, Pederson says. It has focused its efforts on social media and sampling at the retail level and select events.

In the Ontario market, where in-store promotion is often more limited, media will play a more important role. The brand will be launching an Ontario-specific radio and digital campaign starting June 18. Nationally, its marketing will focus on the products' key attributes through social media, sampling and in-store trade activations.

"The ability to build awareness in-store is more limited in Ontario than in some other markets where Splash is available, so that did inform our strategy," he says.

Splash Spiked is available in most markets across the country.

Editor's note: A previous version of this article quote Pederson as saying the segment "has more staying power [than traditional RTDs]." We regret the error.