Telus ramps up efforts against cyberbullying
The telco's #EndBullying campaign builds off its longstanding initiative to create positive digital experiences for people of all ages.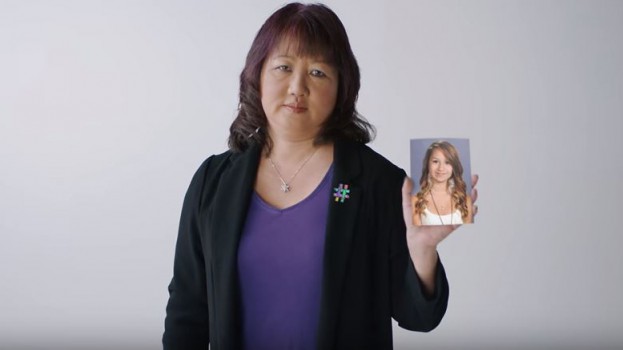 Telus says it knows that technology can be harmful, depending on how they're used – including the products and services it sells. According to the company, more than one million Canadian youth will be cyberbullied during the month of June alone.

So while it has run the Telus Wise program since 2012, which aims to help Canadians of all ages engage with digital platforms positively through content and workshops, Telus has ramped up its communications this year in the form of a #EndBullying campaign, launched on May 30.

The campaign launched with an open letter from Telus CEO Darren Entwistle, asking Canadians to get engaged in the cause and take a "Telus Wise Digital Pledge." For every pledge made, the company is contributing $1 to programs that support youth and aim to end bullying, including the Canadian Association of Chiefs of Police, the non-profit MediaSmarts and the Amanda Todd Legacy Society. Telus hopes to reach the one-million pledges mark.

"There's long-standing commitment from Telus supporting online safety and promoting a friendlier online world, but this is the first time that we have taken steps to put a megaphone to the message," says Denise Bombier, director of marketing at Telus, adding that the effort is more of an ongoing initiative rather than a one-off campaign.

The effort is being supported by a 30-second TV spot featuring a cast of young people who have experienced cyberbullying first-hand. Eight additional social videos delve deeper into their stories, tackling the issue from different angles: from the perspective of children who've been cyberbullied, of a youth who has bullied others, of those who have overcome the issue with the help of their parents and of Carol Todd, the mother who lost her daughter Amanda Todd to cyberbullying.

The campaign is also running across cinema and out-of-home ads through June, with digital display and social running into the fall. It will also feature Toronto Transit Commission streetcar wraps, in-store activations, influencer outreach, and sponsored content in the Toronto Star and StarMetro newspapers.

As the company's integrated brand agency, the Greenhouse (a joint-venture between The&Partnership and Cossette Media), led on strategy, creative and media for the campaign.

Appearing across all the assets is an #EndBullying symbol, an unbranded hashtag of interconnected arms whose colourful scheme is meant to give the campaign a positive vibe. While Telus wants the message to be tied back to its brand, the unbranded symbol was chosen because the "message is most important," says Bombier.

For international Stop Cyberbullying Day on June 15, Telus employees posted embarrassing photos of themselves as youth on social media, with the goal of "showing Canadian youth that awkward can be awesome," according to a company press release.

The drive falls under what Bombier describes as Telus' broader business objective to "create a friendlier world online."

"We're a technology company, and technology can be used for incredibly good things, but it's also one of those things that has the potential to create negative and cruel behaviour," she says.