Cannes Digest: How is Canada faring so far?
A Young Lions team picks up a Silver win as the second day of the festival also brings a handful of new nominations.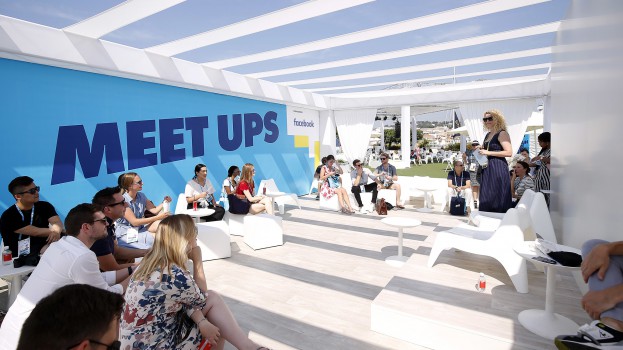 Day two brings Canada its first Lion of 2018 and a number of new opportunities to win more.
The country has 16 more chances of leaving the French Riviera with a trophy this week, thanks to production-focused work entered across three Craft buckets (Digital, Film and Industry), and some brand-building pieces within the new Brand Experience & Activation category.
This brings Canada's tally to 48 nominations in all, with agencies Cossette, Ogilvy, Taxi, Grey, Sherpas Cinema, FCB, J. Walter Thompson and Zulu Alpha Kilo in the running for a Lion across the four categories announced Tuesday morning. The country did not show face on the Entertainment, Entertainment Lions for Music or Creative eCommerce shortlists announced the same day.
Canada was also close to bagging a Lion last night, but sadly no cigar.
With six nominations, Cossette and SickKids' "All In" campaign left Monday's gala for Health & Wellness without a prize – as did John St. and Grey Canada, both of which were category finalists for work produced for the Heart & Stroke Foundation and the Workplace Safety & Insurance Board of Ontario (respectively).
The next batch of awards for the Mobile, Design, Radio & Audio, Outdoor and Print & Publishing categories will be handed out Tuesday evening in Cannes (3pm EST). Canada has 23 shots at the podium across those categories.
While Canadian agencies were shut out of the Print & Publishing category, it did manage to bring the country its first win at this year's Festival. The team of Mourad Bouaziz and Edouard-Jean Coune from McCann Montreal took home a Silver in this year's Young Lions Print competition this morning. The pair had 24 hours to answer a brief for Creative Spirit – a non-profit that wants to employ 130,000 individuals with disabilities by 2020 – with a print ad that encouraged individuals with intellectual and developmental disabilities to apply for jobs in the creative industry.
Here's the Canadian shortlist tally so far:
Pharma: 0
Innovation: 0
Titanium: 0
Glass: 1
Health & Wellness: 8
Mobile: 6
Design: 8
Radio & Audio: 5
Print & Publishing: 0
Outdoor: 4
Industry Craft: 10
Brand Experience & Activation: 3
Film Craft: 2
Digital Craft: 1
Entertainment: 0
Entertainment Lions for Music: 0
Creative eCommerce: 0

Catch the winners from the Cannes Lions International Festival of Creativity as they're announced! To receive our breaking newsletters from Cannes, published as the winners are unveiled, subscribe to the strategy Daily.