Boston Pizza names new lead marketer
Former Volkswagen Canada head of marketing Peter Blackwell joins the company as it continues to evolve its brand.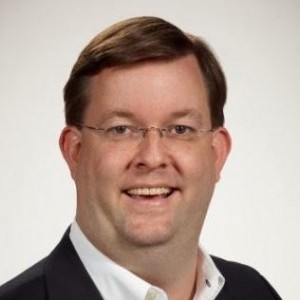 Boston Pizza has tapped Peter Blackwell, Volkswagen Canada's former head of marketing, for the role of SVP of marketing and communications, hoping to draw on his experience to continue transforming the company.

Blackwell (pictured, right) will oversee all aspects of internal and external communications at Boston Pizza. He replaces former executive vice president of marketing and communications Jordan Holm, who was named president of the company in October last year.

The new lead marketer will be "instrumental" to the brand as it continues to shift to an "approachable, family-friendly sports bar," according to a statement by Holm.

In addition to his work at Volkswagen, Blackwell's experience includes time as VP of marketing at Canadian Tire, as director of strategy at Kraft Canada and as a marketing director at pharmaceutical company Warner–Lambert Canada.

Around a year ago, Boston Pizza announced its plans to modernize its guest experience  and move away from its sport-centric approach in a bid to win over millennial families, presenting a new "Gather Round" positioning. And as part of its urban strategy, the company unveiled a new Toronto flagship last year with new tech and design elements to draw in investors and potential franchisees.

Having named John St. as its creative partner last year, Boston Pizza has worked with the agency on the new positioning and on a campaign focused on the gourmet ingredients of its recently added thin-crust pizza menu options.

As part of its ongoing strategic evolution, last month the company added MyCheck mobile payments to its MyBP loyalty program app at certain locations in the GTA as part of a pilot project. The app allows guests to check-in, redeem rewards and pay with their phones through integration with Boston Pizza's POS.

The restaurant chain has more than 390 locations across the country.