Parks Canada focuses on the memories
How the park service is continuing to increase visits after giving away millions of free passes during Canada's 150th.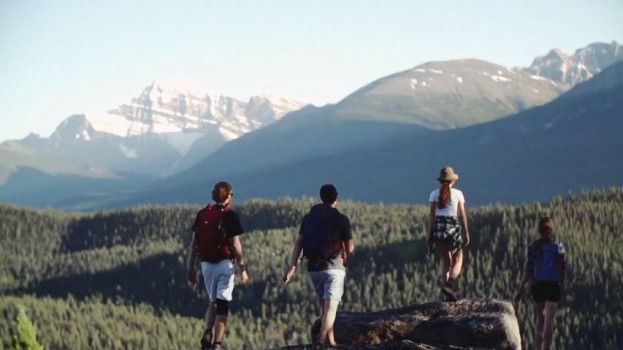 As Parks Canada's latest campaign nears its end, the organization remains focused on raising awareness and visitation to the country's national parks, historic sites and conservation areas.

For Canada's 150th anniversary last year, Parks Canada saw unprecedented levels of engagement – with visitation up around 10% – thanks in part to the distribution of eight million passes to Canadians and international visitors granting free admission to parks and sites.

This year's "450,000 square km of memories" campaign, crafted by Ogilvy Montreal and launched in January, has been aimed at maintaining that level of engagement, even as Parks Canada returned to charging visitors for access to its sites – with the exception of free admission for those under the age of 17, a new initiative aimed at keeping younger crowds, according to Élisabeth Lacoursière, director of outreach and marketing at Parks Canada.

The campaign includes a 60-second video for the web, with two shorter 15-second cut downs for television, one being more family-oriented and the other more focused on youth. The spots showcase some of the country's beautiful landscapes and historic sites and remind viewers of Parks' Canada's mandate of conservation and restoration. About halfway through the main spot, narration ends as an original campaign songs kick in.

The English version features the voice of Montreal hip hop artist Naya Ali, with a different song by rapper KNLO composed in French. Full versions of both songs have been made available for download on Parks Canada's website.

As the oldest national parks service in the world, according to Lacoursière, Parks Canada has oversight of 46 national parks, 171 national historic sites, four marine conservation areas and one national urban park.

"Promoting the national historic sites is always something that we have at heart," she says, "because people aren't as aware that we take care of the cultural aspect."

Last year, visitation to those sites was up 30%, says Lacoursière.

"People really fell in love again with our places," she says. "One of the objectives this year is to make sure people realize you can visit Parks Canada places year after year."

The campaign began in January and will be coming to an end over the next few weeks. Most of Parks Canada's paid advertising is rolled out before and after the holidays, as people begin making plans for the year ahead. While its post-holiday paid advertising aims to reach audiences outside of its usual channels, Lacoursière says Parks Canada has a strong following on owned channels which helps sustain its messaging further into the year.

The government agency began working with Ogilvy Montreal in September last year.