Tim Hortons to launch in China
The latest chapter in the QSR's international expansion will see a planned 1,500 locations open in the country over ten years.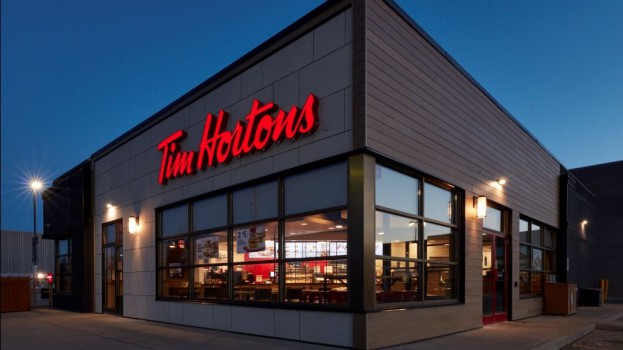 Tim Hortons has turned its attention to China as it continues with its international expansion goals.

Through an exclusive master franchise agreement with private equity firm Cartesian Capital Group, Tim Hortons plans to develop and open more than 1,500 locations in China over the next ten years.

International expansion has been a priority for Tim Hortons as it looks for further growth, bringing its brand to the U.K., Philippines, Mexico and Spain over the last two years. Tim Hortons president Alex Macedo said in a press release that China's population and the current strength of its economy presented an ideal growth opportunity.

"We have already seen Canada's Chinese community embrace Tim Hortons," he said, "and we now have the opportunity to bring the best of our Canadian brand to China with established partners who have expertise in the industry and the country."

Coffee is a growing category in China. In May, Starbucks stated its goal to double its number of locations in the country to 6,000 by 2022, which it expects will triple its revenue from that market.

Sales at Tim Hortons have been slipping. Comparable sales were flat for the 2017 calendar year, slipping by 0.1%, and falling by a further 0.3% in Q1 of this year. On the home front, the restaurant has pledged to invest $700 million to renovate its Canadian locations amid frequent clashes with franchisees over things like the mismanagement of marketing dollars, being expected to pay $12,000 to buy new espresso machines and minimum wage issues. Earlier this year, it brought in former Burger King global CMO Axel Schwan to lead its global marketing efforts following the departure of previous CMO Tammy Sadinsky.

Cartesian Capital Group is a New York-based private equity firm that is focused on growing companies internationally. Tim Hortons' parent company Restaurant Brands International previously partnered with Cartesian Capital Group in 2012 on a similar master franchise agreement to help establish Burger King in China. Today, the brand has over 900 locations in the country.