HomeEquity banks on emotion
The financial services company launches a rebranding that takes an emotional and humorous approach to reverse mortgages.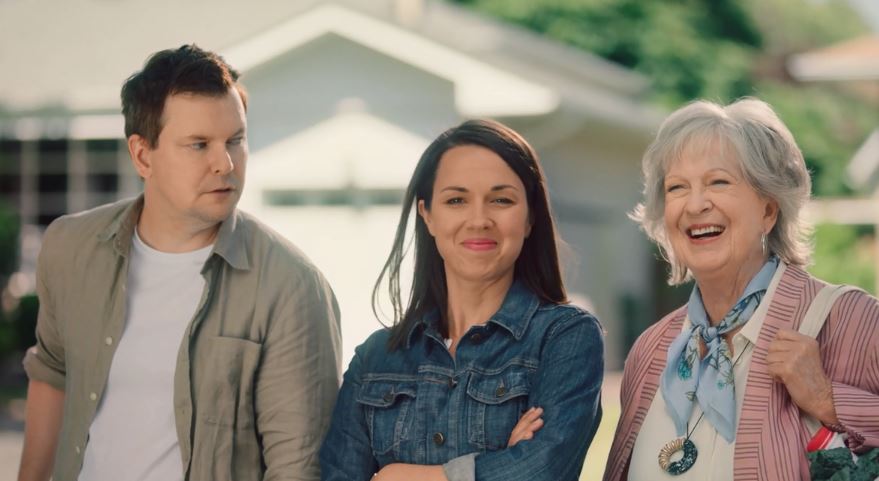 After more than thirty years in the business, HomeEquity Bank has launched a campaign in support of a corporate rebrand, with a strategy and creative that injects emotion into a brand that has traditionally focused on product advertising.
The financial services company has seen significant growth in recent years thanks to a rise in reverse mortgages, which gives seniors access to the equity of their home without regular interest payments. New inquiries about the product doubled from 2016 to 2017, according to the company.
HomeEquity worked with Toronto's Zulu Alpha Kilo on the campaign and branding, which includes a redesigned logo and new visual identity (its name was previously spelled "HomEquity"). As part of the awareness campaign, dubbed "There's No Retirement Like Home," the company created three new television spots (one of which has yet to air), supported by DRTV, digital ads and out-of-home executions.
In one spot, a young couple encourages their parents to sell their house and downsize in a scenario that is all too familiar to adults nearing retirement, according to Yvonne Ziomecki, EVP of marketing and sales at HomeEquity. Rather than acquiesce, the parents decide to play a joke on the couple by suggesting they'll move in together. In another, a young couple stand outside Doris' house and discuss making an unsolicited offer, thinking she's likely ready to move. Then, Doris appears to remind them that she's "still pretty spry" and "not going anywhere."
The third ad shows a pesky real-estate agent approaching the home of an older couple, convinced she'll be able to convince them to sell. The couple takes matters into their own hands, using their lawn sprinklers to send her running.
"In order to move this product category into the mainstream, we needed a change in energy and we needed to build that emotional connection," says Ziomecki.
She says one of the brand's biggest challenges is that people see reverse mortgages as a last resort for destitute seniors, when in reality the product is aimed at "empowering people in their retirement years [by] allowing them to stay in their homes."
While humour wasn't mentioned in the brief, insights from the company's research showed that Canadians felt they were being "talked down to when it came to financial matters," says Ziomecki. Throughout the creative process – Zulu was named the bank's AOR in November last year – it became clear the campaign was in need of some levity.
"We started out thinking it wouldn't be funny, but in the end we realized this approach disrupts so much, after looking at what other banks are doing," says Zak Mroueh, CCO and CEO of Zulu.
The agency also worked on HomeEquity's new website, which remains its main acquisition engine and where 90% of new business inquiries have come from over the last five years. Getting into the "headspace" in order emphasize with retirees while thinking through details like font size were an important part of the process, says Mroueh.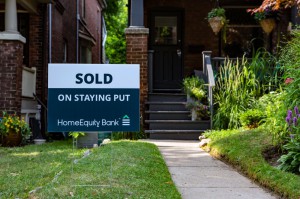 Until recently, HomeEquity has been free of any direct competitors in the reverse mortgage space. But in January, Equitable Bank launched its own reverse mortgages. If anything, Equitable Bank's entrance in the market has been positive, bringing more awareness to a category that "was incredibly undersaturated in terms of knowledge and mainstream purpose," says David Tremblay, group account director at Zulu.

In addition to TV and DRTV, out-of-home ads designed to look like real-estate with the tagline "Sold On Staying Put"  will be placed on the lawns of Toronto homeowners who have recently used the bank's services. Similar messages are appearing on tear away posters and door hangers.

The campaign will run through the end of the year, with OMD on media and Nelson Connects on PR.

Editor's Note: A previous version of this article referred to the company as HomEquity.