Pound & Grain boosts video and technical capabilities
With two hires in Vancouver and a promotion in Toronto, the shop taps talent with experience outside of traditional agencies.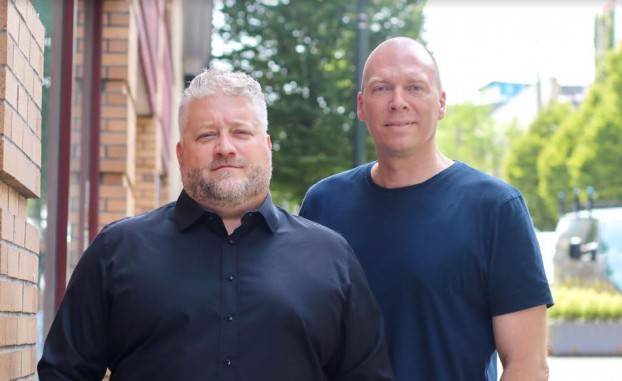 Pound & Grain creative director Grant Fraggalosch and technical director Wolfgang Botkin. 
Digital agency Pound & Grain has bolstered its video-based storytelling and technological capabilities, hiring two in Vancouver and promoting one in Toronto.
With the arrival of Grant Fraggalosch as creative director and Wolfgang Botkin as technical director in Vancouver, the shop has looked for talent with experience both within and outside the traditional agency environment.
Fraggalosch has held CD positions at MacLaren McCann and Y&R and worked with clients that include B.C. Lottery Corp., Rogers, Ford, B.C. Hydro and General Motors. But he has also spent time on the production side, working on the CTV/MTV Canada series Peak Season and The Real Housewives of Vancouver.
Botkin will lead Pound & Grain's national technical team from Vancouver and will help develop technology-based solutions for clients. During his nearly two-decades-long career in the field, Botkin has served as a programmer and sales engineer.
In addition, Scott Lew (pictured, right), who has been with Pound & Grain since 2016, has been promoted from ACD to CD at its Toronto office. His agency experience includes time with MacLaren McCann, Sonic Boom Creative Media, Cheil Canada and Naked Creative, with assignments for brands like Ford, Rogers, Lululemon and Weight Watchers.
"These appointments provide Pound & Grain with a new level of creative and technical depth" and help raise its profile as a full-service digital creative shop, said managing partner Sandy Fleischer.
Fraggalosch's arrival, in particular, aligns with its growing focus on making video, from mobile to cinema ads, a key part of its offering, according to the release.
Late last year, the agency added Kaiti Snell as a senior planner in Toronto and Shane Kelly as a planner in Vancouver as part of a group of 10 hires, following a number of business wins.