Corner Office Shifts: Sephora chief exec heads to Lululemon
A round-up of senior-level changes you may have missed.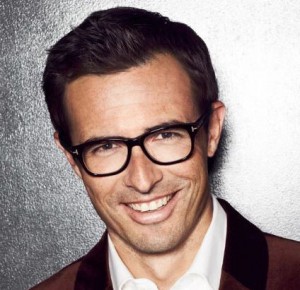 Calvin McDonald to become CEO of Lululemon

Former Sephora CEO of the Americas, Calvin McDonald, steps in as CEO of Vancouver-based Lululemon, replacing Laurent Potdevin, who resigned in February following allegations of improper conduct. Mconald (pictured) takes on the role on Aug. 20.

The 46-year-old joined Sephora in 2013 after having spent two years as president and CEO of Sears Canada. Before that, he spent 17 years at Loblaw Companies, serving in various leadership roles, including executive vice-president of its conventional food division.

Under McDonald's leadership, Sephora saw double-digit growth and expanded into new markets, including Brazil and Mexico, according to a press release. When it was named strategy's Retail Innovator of the Year, Sephora said that it held the top position among high-end beauty retailers, including department stores, in 2017.

Maple Leaf Foods names Curtis Frank as chief operating officer

CPG giant Maple Leaf Foods has named Curtis Frank as its next chief operating officer, as Gary Maksymetz prepares to retire in September, having held the role since 2014. Frank steps into his new position on Oct. 1, having been SVP of retail as long as Maksymetz was COO.

As chief operating officer, Frank will oversee the company's commercial activities and prepared meats, fresh pork and poultry operations, and will play "a lead role in the development and implementation of strategic business initiatives that advance Maple Leaf's profitable growth and vision to be the most sustainable protein company on earth" – a corporate objective it announced in May this year – according to a press release.

He has been with the company for 18 years, and serves as a director for the Maple Leaf Centre for Action on Food Security.

Jeffrey Barnes succeeds Iain Burns as CEO of Philips Canada

After 17 years as CEO of Philips Canada, Iain Burns retires today. Burns began his career with Philips Canada in 1980 and was appointed leader of the company's local operations in 2001.

The company announced last week that he is succeeded by Jeffrey Barnes, a member of the Philips North America executive team who will report to Vitor Rocha, the company's North American CEO. Barnes most recently served as SVP and North American commercial leader for Philips healthcare. Prior to that, he was SVP of Philips home healthcare solutions.

The Netherlands-based global health technology company operates in diagnosis, treatment and consumer health care.

Randy Torcom enters cannabis space as VP marketing at C21 Investments

Randy Torcom, the former VP of brand marketing at Burton Snowboards, has joined Vancouver-based C21 Investments, a cannabis co. that acquires and markets cannabis products in the U.S.

At Burton, Torcom oversaw the snowboard manufacturer's market positioning and visual retail strategy across its bricks-and-mortar stores.