AccorHotels drives travel recommendations with biometrics
The company is promoting its loyalty program with a platform that measures reactions to dozens of images.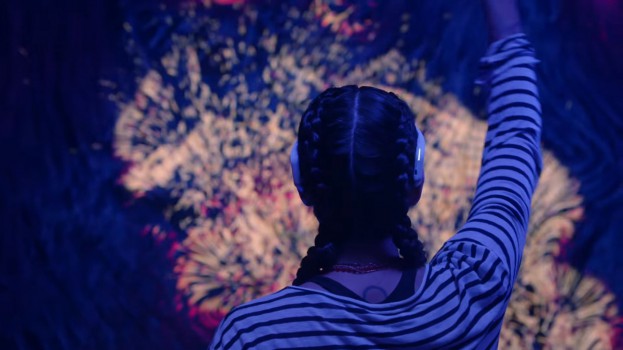 Global hospitality company AccorHotels is helping would-be guests at its hotels pick their next travel destination not by asking them questions, but by measuring their reaction time and heart rate.
Users are shown a series of dozens of images of different locations, activities and environments and asked simply to select "yes" or "no" in response. The platform not only takes note of a user's answers, but the time it takes for them to react to an image and how their heart rate – monitored through a webcam – changes in response to seeing it. Those data points allow the platform to create a detailed profile of the user's personality and the kinds of things they react most positively to, and offer destination suggestions most relevant to them.
AccorHotels worked with Cossette and U.S. VFX and content studio The Mill on the project.
The platform is being promoted with a campaign that features a video showing a more advanced, live version of Seeker in action. The live Seeker compiled similar data points and reactions, but measured participants' heart rate, galvanic skin response and brain activity with an EEG headset.
The campaign is being run on social and digital channels, with major U.S. regions being the primary target. The broader campaign also features immersive displays at the company's hotels, such as one that was recently at Toronto's Fairmont Royal York.
The primary goal of the platform and campaign is to drive awareness and sign-ups for Le Club Accor loyalty program, which earlier this year combined the previous loyalty programs from the Fairmont, Raffles, and Swissôtel hotel brands, which AccorHotels acquired in 2016. In addition to attracting new members, Siobhan Mitchell, director of loyalty marketing at AccorHotels, says one of the goals is to reach members who may have been familiar with the programs from one of the other hotel brands, and show them what Accor and its loyalty program is all about.
"Our hotels ensure we have the best experience on-property," Mitchell says. "They are experts at what they do and putting perspective travel packages together and making sure they are unique and different and tailored to their individual guests. We wanted to really harness that fundamental expertise our properties have and make it intriguing in a campaign that can draw people in so they can explore that idea from a different perspective."
Finding ways to give travelers recommendations for destinations and activities is a staple of travel, tourism and hospitality marketing. Mitchell says Seeker is markedly different because of the emphasis it places on putting real science and technology behind it.
"I think that merger of art and science was an uncharted territory that we wanted to explore," she says. "And sometimes it's giving you results that might be unexpected or you wouldn't have picked yourself. That is something we are striving for, opening customers and members up to destinations they might not have otherwise considered."
Using data for customization is an area seeing a great deal of investment and interest across industries, but Mitchell says it is becoming especially important in tourism and hospitality.
"We know we need to craft and curate experiences that are different, distinct and unique for our guests and members," Mitchell says. "We wanted to use that technology and bring it into how members could start to dream about what their next travel plan would be and how it might align with the properties we have. But we also wanted to take that to the next level. We need to understand our guests' travel experience from their perspective. We can't tell them that this is the package they should buy. It's about what packages we should be creating and how we can meet their needs and make it an exclusive and once-in-a-lifetime experience."