Maserati takes to IGTV in new audience strategy
The luxury brand is experimenting with digital content as it begins to skew toward younger buyers, different ethnic groups and entrepreneurs.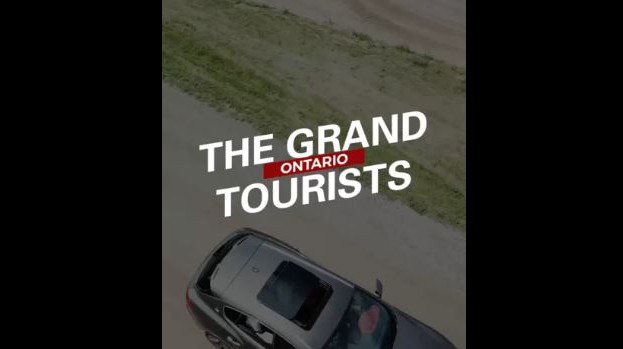 As a luxury Italian automaker, Maserati has traditionally appealed to wealthier, middle-aged customers. But in an effort to drive product awareness among younger buyers, the company is running a campaign on Instagram's new long-form video platform, IGTV.

The first two episodes of "The Grand Tourists" content series were unveiled on Aug. 13, followed by another on Aug. 16, with a final one set to appear on Aug. 24.

Each episode features travel bloggers completing one leg of a "global" trip across Ontario and stopping in places that share a name with a famous international destinations: from Toronto's Little Italy to Delhi, Ont., with stops in Moscow, Paris and Scotland. In a modern take on the car company's "grand-touring tradition," the influencers play the role of "tourists," documenting their travels in a Levante S, one of its most recent SUV models, according to Richard Trevisan, head of Maserati Canada.

"Our task is not to create brand awareness, but more product awareness," he says. "We really have to educate the consumer that we're not just an exotic car builder, but [that] we're a luxury [brand] that is reachable."

In recent years, Maserati has seen its customer base begin to shift from the more traditional baby boomer to younger demographics and different ethnic groups, as well as small-to-mid-sized entrepreneurs, says Trevisan. While repeat customers continue to skew older and wealthier, as purchase remains more a question of income than age, many first-time buyers no longer fit that profile.

"So we thought, let's go with [an IGTV campaign] and see what kind of return on investment we get with this new strategy," he says.

"The Grand Tourists" campaign is the first work to come out of Maserati's new agency partner, Toronto-based brand consultancy LP/AD. Maserati Canada, a subsidiary of Maserati established in 2015, normally sees its marketing handled by the company's North American division as a part of broader regional strategy, according to Trevisan, who oversees efforts exclusive to the Canadian market.

As an "ultra-niche" brand – Maserati sold 1,236 vehicles in Canada last year – with a comparatively small marketing budget, digital marketing has always been a big part of its marketing strategy, says Trevisan. Maserati also likes to run seasonal out-of-home campaigns and experiential activations, such as the 2016 cross-country roadshow event that helped launch the Levante in Canada.

"The Grand Tourists" is rolling out across the Instagram channels of Maserati's Canadian dealership network, including locations in Ontario, B.C, Alberta, Saskatchewan, Manitoba and Quebec. Individual Canadian dealers – a number that has grown from seven to 13 over the last year – will continue playing a central role in the brand's marketing.

Trevisan says the dealers' near-exclusive access to regional markets gives them the opportunity to support overall brand marketing and to raise local awareness. "The dealer becomes a more integral part of the marketing mix, versus our competitor that has multiple dealers in the same marketplace competing against each other," he says.