Who will sell cannabis in Ontario?
A look at the companies that are hoping to set up shop in the province in April.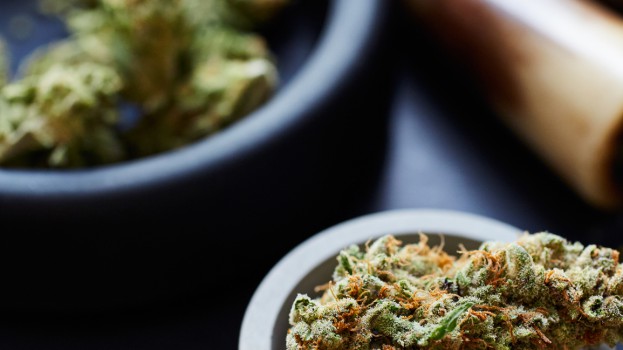 Many details of the Ontario government's move to privatise sales of recreational cannabis are still largely undecided, with consultations with industry stakeholders set to begin next week.
Despite the unknown, the size of the Ontario market has nonetheless proven to be too big of an opportunity to pass up for many companies. Below, we look at some of the announcements made so far to get an idea of which companies will be looking to establish a foothold in the province's cannabis market – whatever that might look like – in April.
Aurora
After a number of big acquisitions over the last 12 months, Aurora has been competing for the position of largest licensed producer in Canada, but stayed quiet about any retail ambitions it might have. That changed last week, when it announced a plan with Edmonton liquor store chain Alcanna (formerly Liquor Stores NA) to license the Aurora brand for a network of cannabis retail stores in jurisdictions where it was permitted to do so. Shortly after the government's announcement, the company released another statement saying that those plans had been expanded to include Ontario, with the company having identified "over 100″ potential locations in the province.
Inner Spirit Holdings
Inner Spirit is a retailer that is looking to become "the most trusted brand in recreational cannabis" and has established over 100 franchise agreements for potential locations of its Spiritleaf brand, on top of its own plans for corporate-owned dispensaries (it has received approval for a location in Moose Jaw, Saskatchewn, and has filed applications for permits in Alberta, British Columbia and Manitoba). The company announced this week that it had opened a Toronto office and secured a real estate deal with Marino Locations to develop locations in Ontario – something president and CEO Darren Bondar says the company has been preparing for since Ontario's recent election (while the Progressive Conservatives didn't campaign on it, premiere Doug Ford had previously stated before his election that he'd be interested in a private model).
National Access Cannabis and Second Cup
National Access Cannabis – an organization that helps would-be medical cannabis patients receive prescriptions and connect with a licensed producer – announced a partnership in April that would see it convert several Second Cup coffee shops into recreational cannabis dispensaries (pending the receipt of a license and the approval of Second Cup, the franchisee and landlord). Initially focused on Western Canada (where it plans to open between 50 and 70 locations by the end of the year), the companies announced Wednesday that they had expanded that plan to include Ontario. The announcement did not say how many locations it would be targeting in the province – it said it would "assess locations" as more details of the government's plan become available – but did point out that Second Cup had 130 locations in Ontario, with many in high-traffic areas and densely populated urban areas.
Canopy Growth
Licensed producer Canopy Growth has already been awarded licenses to operate its own stores in a number of provinces. And now, the company has told several outlets, including strategy, that it intends to pursue retail locations in Ontario.
It is not yet decided which brands those stores could appear under, but Tokyo Smoke, which is set to become part of Canopy Growth once its acquisition of parent company Hiku closes, already has five locations in Toronto and one set to open in Hamilton. The company has not said whether or not it would be interested in selling cannabis at Tokyo Smoke – which currently sells coffee and high-end cannabis accessories – and it is yet to be seen whether its current retail layout would be in compliance with rules about what can and cannot be sold alongside cannabis. However, Hiku has already secured licenses to open retail locations under the Tokyo Smoke banner.
Ontario isn't the only new market Canopy is keeping an eye on. Earlier this week, alcohol giant Constellation Brands announced it had increased its investment in the company, which said that while its Canadian plans were already well-funded, it would use Constellation's increased stake to fuel its global expansion. CEO Bruce Linton told an industry conference this week that the company was ready for that expansion to include the U.S., once laws and regulations allowed for it.
High Tide Ventures
The parent company of smoke shop Smoker's Corner has announced that it is planning to execute the "first phase" of a retail strategy for its Canna Cabana and KushBar retail concepts in Ontario. The company says it is specifically targeting the Greater Toronto Area and other major urban centres in the province, as well as "carefully selected smaller markets" (High Tide has yet to be awarded any licenses, but has submitted applications in Alberta and British Columbia. It also submitted applications in Saskatchewan, but was not selected).
Starbuds Canada
Some companies didn't wait for an official announcement to get a head start on Ontario's cannabis market. When reports began circulating about the government's plan to privatise cannabis sales, Starbuds announced it had secured real-estate for would-be locations in Windsor and Whitby.

Starbuds Canada is a joint venture between Compass Cannabis Clinic (which operates a handful of medical cannabis clinics in British Columbia and Alberta) and Starbuds US (which operates 13 stores in Colorado and Maryland). In June, it was one of the recipients of a recreational cannabis retail license in Saskatchewan, and is set to open a location in the town of Weyburn.