PepsiCo to buy SodaStream
The $3.2 billion deal would give the company a new platform in which to meet changing consumer tastes.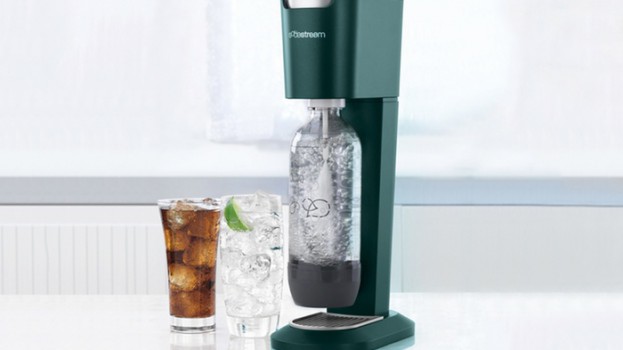 PepsiCo has entered into an agreement to purchase in-home sparkling water brand SodaStream, giving the CPG giant an avenue into consumers' homes and a new way to compete with increasingly popular sparkling water brands.

PepsiCo will acquire all outstanding shares of SodaStream for $144 per share, valuing the deal at $3.2 billion USD.

The acquisition would help the company bolster its portfolio of beverage products with an in-home system that lets consumers make their own carbonated water – a process SodaStream touts as not only being healthier than sugar-heavy soft drinks, but more environmentally conscious, as consumers can re-use glasses and bottles instead of buying more plastic every time they visit the grocery store.

Much of SodaStream's marketing efforts, including a number of high-profile Super Bowl spots, have targeted large soda brands for things like generating excessive waste. In a press release, PepsiCo CEO Indra Nooyi said SodaStream's focus was "well-aligned" with Performance with Purpose, an initiative the company launched in 2014 to move into more nutritious products and be more environmentally conscious.

Further, getting into consumers' homes not only opens up a new business stream for PepsiCo, but allows it to capitalize on changing consumer tastes without launching new brands and potentially cannibalizing its existing products. PepsiCo has previously tested the sale of its own "caps" for Pepsi and Sierra Mist to allow consumers to add the flavour of its brands to SodaStream water.

Ramon Laguarta, who is set to take over for Nooyi as CEO after she steps down in October, said in the release that the company is "finding new ways to reach consumers beyond the bottle."

PepsiCo has previously tried to fight to regain share in the beverage category from sparkling water brands with the launch of Bubly in the U.S. in February.