Corner Office Shifts: Enercare's new CEO
A round-up of senior-level changes you may have missed.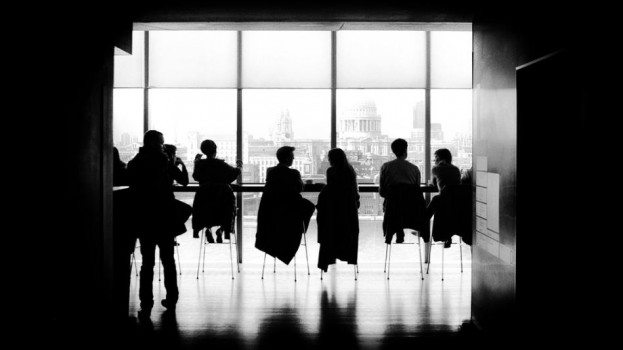 Jenine Krause becomes CEO of Enercare
Former Enercare president and CEO John Macdonald retired last week. In his place, Jenine Krause has taken the helm of the Markham, Ont.-based home and commercial services company. Krause was previously chief operating officer of Enercare's home services division.
Having been with Enercare for twelve years, Macdonald helped grow the company and oversaw its agreement to be acquired by Toronto's Brookfield Infrastructure for $4.3 billion.
Krause joined the company as chief operating officer in February 2016. She previously held a number of senior executive roles at Bell.
Radisson hotels names Catherine Higgins Whiteside as VP marketing of the Americas
Catherine Higgins Whiteside has been tapped to lead marketing for Radisson Hotel Group's Americas division as VP of marketing. In her new role, she will be responsible for the hotel chain's marketing programs in Canada, as well as the U.S., Mexico, Latin America and the Caribbean. She will lead the Radisson's creative services, brand marketing, digital marketing, field marketing and social media teams.
Higgins Whiteside most recently served as chief marketing and communications officer at Anchor Bank, and for 10 years before that, was VP of marketing at Wells Fargo Bank. Her appointment is part of Radisson's five-year plan to drive brand awareness, according to the company.
Former LCBO exec becomes CEO of Pure Sunfarms Corp
The former SVP of supply chain and wholesale at the LCBO, Mandesh Dosanjh, has stepped into the role of president and CEO of Pure Sunfarms Corp, a cannabis venture jointly owned by Village Farms International, a publicly traded Canadian greenhouse produce company, and Emerald Health Therapeutics, a licenced producer of dried cannabis and cannabis oil.
During his time at the LCBO, he was a member of the Executive Steering Committee for Cannabis, which provides guidance to the liquor board's board of directors and the Ontario government. He previously held senior roles in supply and distribution at Longo Brothers, Target Canada and Loblaw Companies.