Whiskas soothes cats on their way to the vet
The Mars Petcare brand launches "Cat Calm Radio," a station broadcasting species-specific music.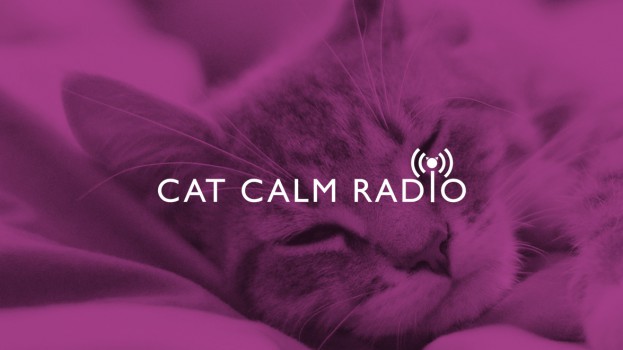 The stress associated with car travel leads many cat owners to avoid bringing their pets to the vet as often as they should. And that can allow health problems to develop unchecked.
So to help cats get to the vet more often, Mars Petcare's Whiskas brand has launched Cat Calm Radio, a digital radio station playing music designed to soothe cats on their way for a checkup. The idea is to help increase visits to the vet and keep pets healthy, says George Fung, brand director of cat and dog main meal at Mars Petcare.
Created in partnership with BBDO Toronto, the station plays a continuous stream of music created by David Teie, a species-specific musician. Each track is composed of a series of noises that are believed to have a calming effect on cats, specifically. According to Whiskas, Teie's species-specific music theories have been backed by research in scientific journals.
The launch of Cat Calm Radio coincides with Take Your Cat to the Vet Day on Aug. 22 and began with the single insight that cats visit the vets less often than dogs do, says Derek Blais, associate creative director at BBDO Toronto, which proactively came up with the idea for the radio station.
Since Whiskas is "devoted to helping all of their customers – being the cats – live long and healthy lives," Blais says the agency "needed to come up with an idea that could be a brand act to bring that part of what they stand for to life."
The campaign itself consists mostly of a "PR play," he says. A limited number of social posts will be used to help to boost traffic to the website, which will continue to be available long after Take Your Cat to the Vet Day is over.
Fung says the concept fits nicely within Whiskas' brand promise to "provide love and care for our cats" in areas other than food. For example, Whiskas' website hosts a "Kitten College" and "Kat Institute of Technology" (the "most elite feline institution in the world"), where consumers can learn everything from why cats meow to what constitutes a healthy cat diet.
Last year, the brand ran a campaign called "Cat as a Second Language" that focused on informing consumers about the benefits of its dry cat food products.
"This [campaign] is a high-level one where we truly show the consumer that we're there to help them care for the cats," says Fung.
While Take Your Cat to the Vet Day is less known than other cultural moments throughout the year, Blais believes the occasion aligns "extremely well" with Whiskas and could help amplify its message, helping the brand inserts itself into an important conversation.
In addition the PR efforts supporting the station's launch, Blais says the brand has been communicating with vets with the hope that they might begin to recommended it to their patients' owners. If successful, the vets themselves would become a "second media source" for the campaign, through something of a B2B approach, says Blais.