Doctors Without Borders embraces urgency
The non-profit is launching a campaign with a particular focus on getting TIFF attendees to donate.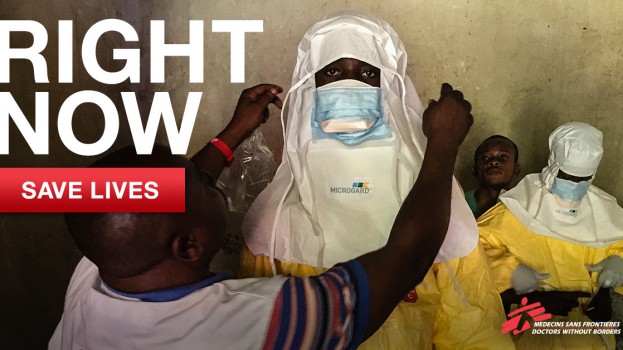 Doctors Without Borders/Médecins Sans Frontières is often the first to arrive on the scene of emerging crises. Urgency and immediacy is its mission, and so is the creative spot behind its latest campaign.

The new spot, by agency Grassriots, shows gripping images and raw footage highlighting the importance of medical care in devastated parts of the world.

"Rather than focusing on brand, we are focusing on creating a compelling story – to confront people with the work that we do and ask them to take the action of making a donation," says Kevin Hill, digital marketing officer at Doctors Without Borders.

Paul Bonsell, CD at Grassriots, says the global reach of news today is what inspired the campaign.

"People have been hearing about the crises going on around the world like the ebola outbreaks, issues in Syria and Myanmar, and so on. Our audience is someone who is engaged in watching the news and who really wants to do something to have an impact on these events happening around the world."

He adds that a majority of its donors are between age 55 and 65.

The English and French creative launched on digital, social and offline properties early August and will be running indefinitely as part of their evergreen fundraising program. The video will also have a presence at the upcoming Toronto International Film Festival, where it will play in cinema lobbies and out-of-home via a mobile ad truck that will roam around the festival area.

"A presence at TIFF will allow us to look at a new audience and use a visual medium to speak to the film and television insiders," says Hill. "It is a well-attended event and we'll have a lot of eyeballs."

The campaign is meant to help the organization add to its $400,000 target for 2018, with a call for viewers to donate via its website. Hill adds that media was also donated by the Globe and Mail through the National Advertising Benevolent Society (NABS).

"Work that the organization does in crises all over the world quickly disappears from news because of [shorter] attention spans or rapidly changing news cycles. This campaign now shows how people can actually make a difference in helping out," adds Hill.