David Gordon to leave Cohn & Wolfe
The agency's managing director is going client-side to join medical cannabis company PharmaCielo.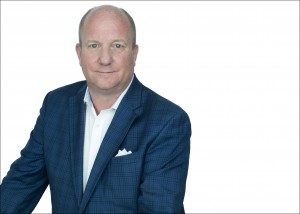 David Gordon is leaving his role as managing director of Cohn & Wolfe to join the medical cannabis industry.
Gordon will be stepping into the role of chief corporate officer at PharmaCielo, a Canadian-owned medical cannabis company, which operates PharmaCielo Colombia Holdings S.A.S. as its principal and wholly-owned subsidiary. Gordon, who has been on the company's board of directors since 2016, will be responsible for overseeing and managing relationships with media, analysts, shareholders and regulators, on top of corporate responsibility and development objectives.
Anthony Wile, CEO of PharmaCielo, said in a release that the company is bringing on Gordon's expertise in a full-time capacity as it builds global infrastructure and expands operations, both in Colombia and other international markets.
He will also be stepping down from his role as Chair of the Canadian Council of PR Firms, a position he has held since 2013.
Gordon first joined Cohn & Wolfe in 1999 to lead its corporate communications and public affairs practice. He was appointed managing partner in 2010.
Gordon will be leaving Cohn & Wolfe effective Sept. 30 and begin his new role at PharmaCielo on Oct. 1.
Taking over leadership of the PR firm is Rick Murray, managing partner of National Public Relations. Murray will maintain responsibility for leadership of both agencies in the Canadian market, which will continue to operate separately (both agencies are part of the Res Publica consulting group). Cohn & Wolfe and National merged their operations in Montreal in the fall of 2016.