How Spence Diamonds' new CMO plans to grow the company
Veeral Rathod sees parallels between the apparel and diamond industries.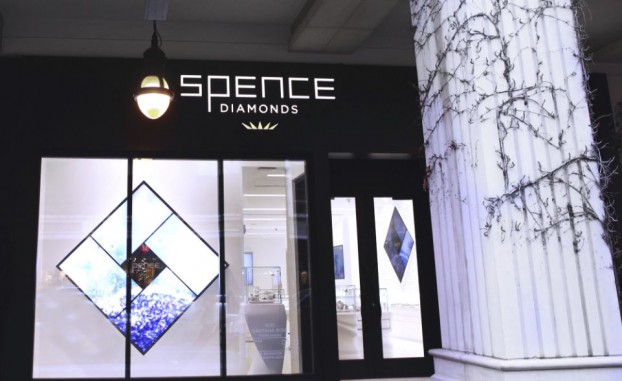 Over its first 40 years in the diamond business, Vancouver's Spence Diamonds focused almost exclusively on a mass radio strategy featuring ads that many people loved to hate. While memorable, the ads resulted in negative perceptions of the brand, as some people "thought that the quality of the product was just as bad as the ads," as a Spence case study puts it.
As Spence's new CMO, Veeral Rathod plans to take the company in another direction. Named to the role a month ago, Rathod believes the brand can leverage its competitive advantage – an extensive product offering and customer-centric strategy – to further grow its business in markets across North America.
Rathod (pictured, right) co-founded American menswear brand J. Hilburn, which built its business around offering custom-tailored clothing for men, and sees many parallels between the apparel and diamond industries. He replaces Frank Hamlin, who became the brand's first chief marketer in May, only to leave for a role with American video game company, GameStop.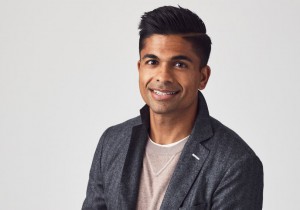 While leading J. Hilburn, Rathod spent little on traditional paid marketing, choosing to focus instead on building a brand focused entirely on the customer. And he believes Spence has laid the groundwork for a similar strategy.
For a category that has been slow to adapt to changing consumer behaviours, Rathod says Spence has looked to give customers more control through greater in-store selection and quality in-store experiences. For example, it claims to be the only brand to offer traditional mined diamonds alongside "artisan created diamonds" (or lab-grown synthetic products), giving customers more choice at the counter.
Not only do the less expensive, lab-grown diamonds give customers the option of complete customization, but they also play well with a younger generation of customers, who are entering the engagement phase of their lives, according to Rathod. These diamonds represent a significant growth opportunity given millennials' affinity for brands that are socially responsible and technologically innovative, he says.
When customers purchase an artisan diamond, Spence makes a donation to a charity called Not For Sale, with the funds supporting a refugee camp in Uganda, where diamond-related human trafficking remains a concern. Meanwhile, customers who see the value in traditional mined diamonds can continue to find them in Spence stores. It's about offering an alternative option, says Rathod.
As he steps into the role, he says he is looking to evolve the company's go-to-market strategy to be "more inclusive of the way consumers are engaging with brands." Deploying mass campaigns will continue to be part of the strategy (yes, even on radio and maybe some TV), but those efforts will be directed at getting people to engage with the brand through digital channels.
As a third priority, Spence is looking to be more "thoughtful" with its stores, he says. Spence currently has seven, first-generation retail locations across Ontario, Alberta and British Columbia. Its three stores in the U.S. are smaller (at approximately 1500 square feet of selling space), more modernized and are located within mixed-use retail centres. These spaces are designed to offer a feeling of curation and time efficiency, says Rathod, and will eventually include a number of digital and experiential capabilities. A new store opening in Ottawa later this year will be the first Canadian concept to resemble locations south of the border.
Little brand awareness in the U.S. "gives me the ability to build out Spence as a new brand. I don't have to unwind any consumer perception," he says. "In Canada, that's different, because I want to be very thoughtful about the fact that we have a rich history here. You can't take it from zero to one hundred overnight."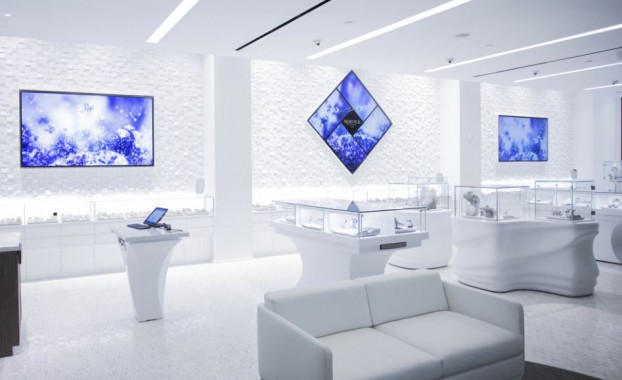 Over the next several years, Spence intends to open a number of new locations. In addition to the Ottawa store, two more are planned to open in the Dallas, Texas area in 2018, and the company expects to proceed at a similar pace over the coming years.
Rathod will continue to be based in the U.S., where most of its new locations are expected to launch in the coming years. Accordingly, the brand announced its first agency partnerships with agencies located state-side, including Dallas-based creative agency Greenlight and New York City-based Crossmedia on media. On earned media, it continues to work with Edelman's Toronto and Dallas offices.
"Transforming, evolving the brand identity, rethinking our go-to-market strategy, and really focusing and refining the store experience are going to be critical factors to our success," he adds.