Cheerios launches 21-day cheer challenge
The cereal's latest 'cheer' campaign gives Canadians more than 100 examples of ways to spread joy in everyday situations.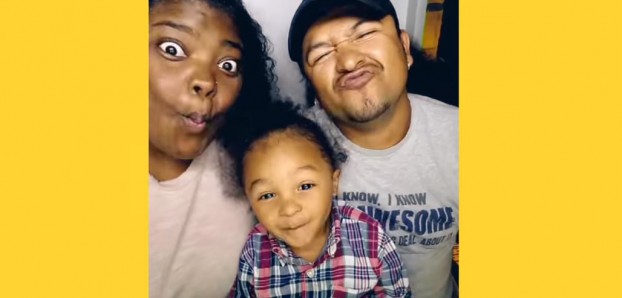 As our social feeds flash a seemingly endless supply of negative news, Cheerios is attempting to bring cheer to Canadians with the latest installment of its "Be the Cheer" project.
The General Mills' cereal brand has worked with the concept of "cheer" before, but this time it hopes to spread that feeling by encouraging consumers to actively participate in the program, says Fawad Farrukh, associate marketing director at General Mills.
The "Be the Cheer" challenge, launched in mid-September and developed in Canada for the local market, invites Canadians to bring positivity to everyday situations by sharing small moments of cheer over 21 consecutive days – be it by treating someone to an ice cream, holding the door open, or leaving a co-worker a silly note. It takes 21 days for behaviours to form into habits, according to the brand, meaning the goal is to continue spreading joyful moments long after the program has ended.
The brand first launched the "Cheer" concept in 2009, ahead of the 2010 Vancouver Olympics, and has since used it in four other Olympics campaigns, including a packaging redesign for the 2018 winter games in PyeongChang. That year, it also ran a summer campaign with online and TV spots that focused on embracing and spreading cheer.
"The common thread with previous 'Cheer' campaigns is that we are living our purpose of bringing cheer to the world," says Farrukh. "The new piece is that we are not only spreading cheer ourselves, but actually inviting people to spread cheer by taking on this challenge."
Cheerios is bringing the "Be the Cheer" campaign to life through a two-pronged integrated approach. The first is through a partnership with Tracy Moore, host of the television lifestyle show Cityline. Moore is taking the challenge by sharing her experiences on air and through her own social channels.
The second piece of the campaign consists of ads on billboards, TV, online and social media aimed at reminding viewers to spread cheerful moments, says Farrukh. Each of the assets – he estimates that are more than 100 in total – are being tailored to each medium or channel. For example, a highway billboard will recommend letting the next car through with a wave and smile. Meanwhile, a television ad airing during a cooking show will encourage viewers to bake cookies that they can enjoy while watching the program.
The idea is to be contextually relevant, while reminding customers just how quick and easy it can be to bring more positivity into their lives.
Cheerios has created a microsite for the campaign, offering tips for cheerful activities, and is asking Canadians to share their experiences on social using the hashtag #21DaysOfCheer.
On Oct. 5, it will host a dance party at Toronto's Yonge-Dundas Square. The dance floor will consist of 21 individual blocks that play a unique music beat when stepped on; touching every square will unveil the full song.
Diamond Integrated Marketing is running the experiential portion of the campaign, with Cossette overseeing creative and media buy and Veritas on PR.