Uniqlo creates an online experience in store
The retailer created a pop-up that mimics its new mobile app and enables people to shop its products as though they would online.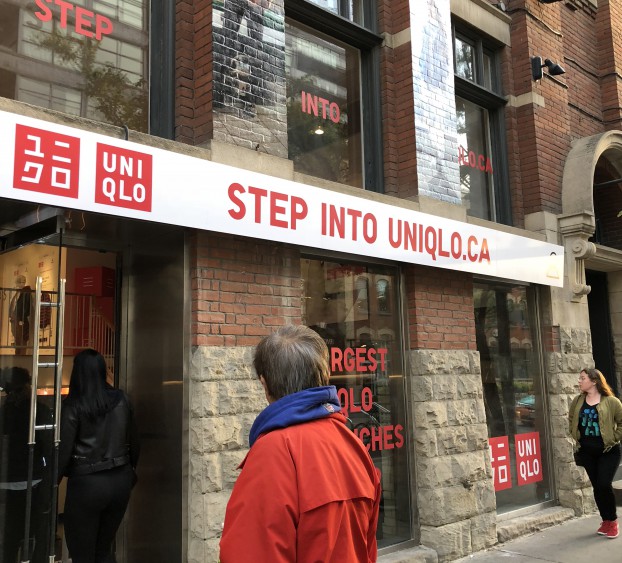 In a prominent and busy King St. W store in Toronto, Japanese casual wear retailer Uniqlo recently installed a large banner that read "Step into Uniqlo.ca."
The buzz around the pop-up, which was designed to replicate the look and feel of the retailer's website, spread fast via its social media channels when it Canadians learned that the brand was giving away free "heat tech" products (clothing that uses body heat to regulate temperature).
"We were trying to find a creative way to bring the online space into the physical world," says Han Hoang, marketing and PR manager at Uniqlo."When you enter the store, you see actual products hanging from web pages, capturing how the whole [online experience] looks and feels like."
The activation, a first-of-its-kind in Canada and for the brand globally, comes a month after the launch of Uniqlo's new mobile app.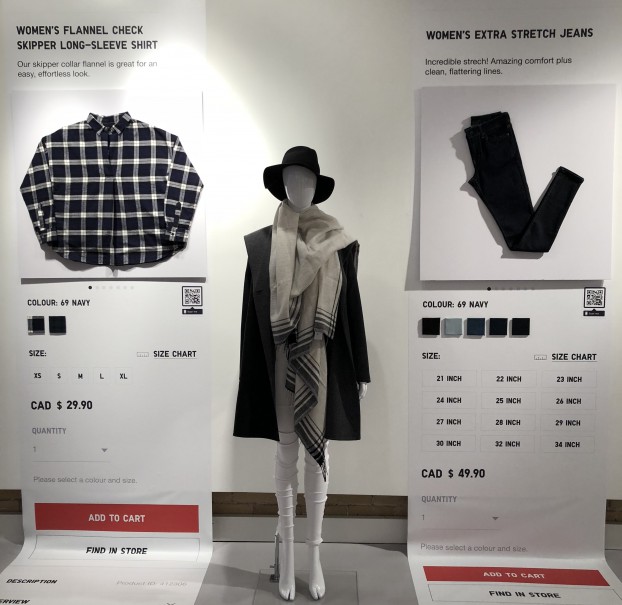 A customer entering the pop-up is first asked to download the mobile app, which they can use while browsing the store. With a QR code attached to each of the displayed clothing, the customer can scan products and be redirected to purchase via the app. Every customer who entered the pop-up and downloaded the app was also given one of the retailer's heat tech products.
Even though Uniqlo launched in Canada two years ago, with six stores and four more to be launched in Burnaby, Coquitlam, Richmond, Surrey and Toronto, Hoang says the retailer's brand awareness is still relatively low. "There has been a demand for new [Uniqlo] stores [in Canada] and also a demand for online shopping. This [brand awareness] activation works as an intersection merging both worlds, where people don't have to search through different webpages, they can feel the product and shop instantly."
The pop-up, which was mostly promoted through digital and social channels, ran between Sept. 19 and 22, with a similar activation to be held in Vancouver from Oct. 16 to 20.
"The response to this campaign was positive, mainly because we were able to create a 'want-see-purchase journey' for them," says Hoang.