Zulu Alpha Kilo shows the power of a One Show Pencil
The agency helps The One Club announce a call for entries, following teaser ads released this summer.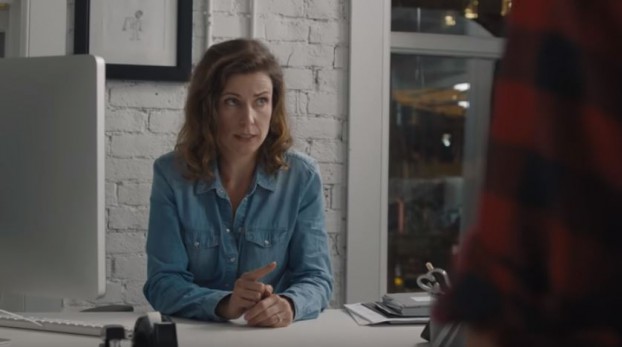 The One Club for Creativity has officially launched its "Win Pencil, Draw Respect" campaign promoting a call for entries for the 2019 One Show awards.
Launched on Oct. 1, the global campaign consists of three online videos and follows the summer unveiling of teaser ads, also created by Toronto agency Zulu Alpha Kilo.
Like their teaser predecessors, the spots highlight how a creative's life changes following the winning of a One Show Pencil. But unlike the teasers, the new videos feature real people in the industry in everyday situations and humorously juxtapose the before-and-after scenarios of having won a Pencil.
In "Monitor," a creative asks 'Gary' about the possibility of obtaining a larger monitor. The answer, an emotionless Gary tells her, is no: "We've already burned through our IT budget." But in a different, post-Pencil scenario, Gary is more than happy to honour the request – even if it means  "borrowing" the monitor of a colleague with a much nicer office.
"Jury Room" takes viewers into the boardroom of an awards jury room, where one member's thoughts would have once been disregarded by the most opinionated man in the room – except now a Pencil shines brightly on the table in front of her.
The third ad, "We Quit," depicts two sets of reactions from a boss who learns that a creative duo will be leaving the agency. Pre-Pencil, the manager barely looks away from her screen long enough to wish them "good luck." (She then fails to get their names right in one of the most awkward send-offs imaginable.) In the second scenario, she's willing to do anything to keep "the dream team."
The campaign dramatizes the "increased level of respect" that comes with winning at the One Show, said Zulu Alpha Kilo CCO and founder Zak Mroueh, in a statement.
Two more videos are set to launch in the coming months. The campaign is being supported with posters, banners and animated spots.
The One Club for Creativity announced a number of category changes to the One Show this year, including a number of new and renamed disciplines. For the first time, it is also accepting submissions for the Green Pencil recognizing excellence in environmentally-conscious advertising and design, whereas it was previously based on nominations.
Entries can be submitted through Jan. 31, 2019, with an early deadline of Nov. 30, when the first batch of entries will be judged in a preliminary round. The organization is expected to unveil the One Show juries in the coming weeks.