CCM presents the art of hockey
The sports equipment brand is highlighting the power of its new Tacks stick with a musical campaign.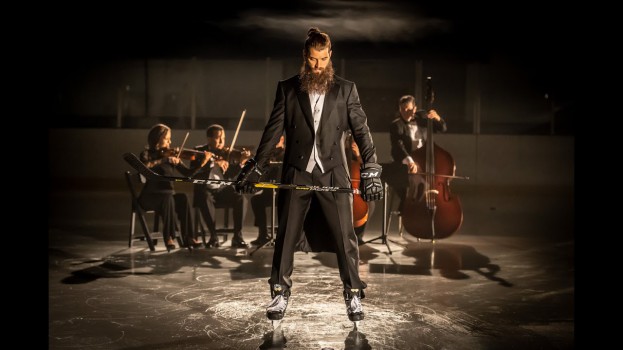 To announce the launch of its new Tack hockey stick, just in time for the NHL season, CCM Hockey has released a new spot, featuring a musical hockey performance by San Jose Sharks defenceman Brent Burns.

The spot features Burns, who uses the new Super Tacks AS1 stick to score power shots, all while dressed in a suit and bow-tie and playing to the backdrop of a classical musical accompanied by the San Antonio Symphony. The world's largest hockey equipment manufacturer collaborated with Cossette to produce the 60-second video.

"We wanted to juxtapose two different elements: music and hockey," says Eric Bannon, senior brand marketing manager at CCM Hockey, adding that the idea was to depict the artistic side of hockey and show the accuracy, shot power and poise with which NHL athletes play.

"Even though this falls under the umbrella of the Tacks family, our strategy for each product is different," says Bannon, highlighting how the brand has pitched this product as a hockey stick that generates maximum power shots on the ice.

The Montreal brand's strategy for the 60-year-old Tack line is centred on the brand's core messaging around the "power" of its products. Since the Tack line's relaunch in 2014 (having been off shelves for a decade before that), the sporting brand has been showcasing its product tech, while also highlighting CCM's legacy, Marc-Andre Charron, former marketing director for Reebok-CCM Hockey, told strategy at the time of the relaunch.

The video has been appearing as pre-roll and on social media in Canada and the U.S. since the last week of September. It garnered over 1.5 million views on YouTube within the first week. The spot has also been airing on television networks throughout Québec. The brand worked with Carat on media.