Conagra Canada promotes protein-based snacks
How the company entered gas and convenience for the first time to sell Slim Jim, Duke's and Bigs.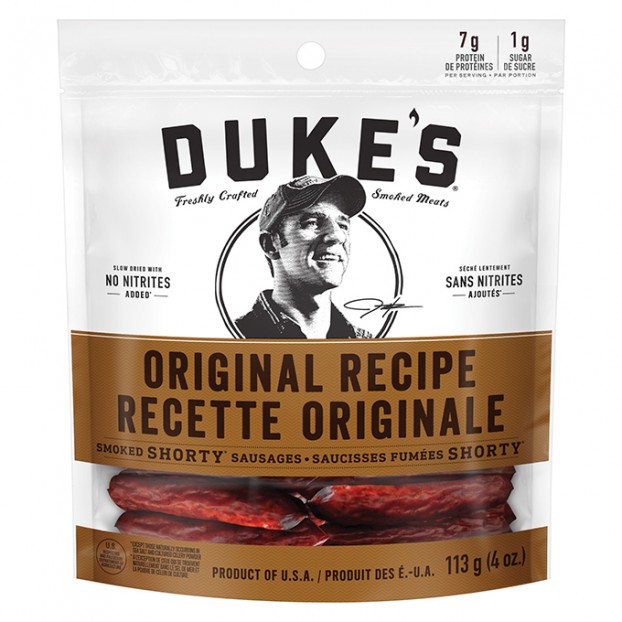 Conagra  is promoting its protein-based snacks, including the Duke's, Slim Jims and Bigs brands, via unique racks and sampling in Canadian convenience stores.
This story originally appeared in the October 2018 issue of strategy.
Canadians today often eat five smaller meals per day instead of three bigger meals. In response to this shift, Conagra is feeding consumer's appetite for snacks by bringing more of its brands to convenience store shelves.
Research shows that consumers are looking for nutrients they got from big meals, particularly protein, in their snacks. But until recently, Conagra Canada's snack portfolio consisted of popcorn and pudding.
Last year, Conagra Brands acquired Thanasi Brands, which had sold the Bigs line of sunflower and pumpkin seeds in Canada since 2012. Further adding to the company's snack business, it reintroduced Slim Jim to the Canadian market in April after a 10-year hiatus. And, in June, it brought Duke's – a Thanasi brand of ready-to-eat sausage sticks – to Canada for the first time.
Aaron Minocha, senior brand manager for snacks at Conagra Canada, says these products were made for consumption on-the-go, so Conagra decided to enter convenience and gas retail channels. Conagra's U.S. counterpart had already made Slim Jim a market leader in its category, with most sales coming through those retail channels.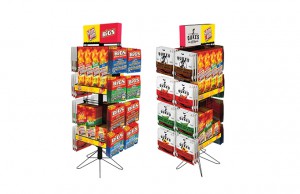 In Canada, Conagra has established distribution at places like Gateway Newstands and Canadian Tire Gas Bar. But its biggest partnership is with Circle K. In the chain's Ontario locations, the snack brands were given a custom-built wire rack (shown at left) and extra real estate for signage and promotions. The company was also the first to run on-site sampling programs at Circle K, which ran during back-to-school.

"When consumers go into a convenience store, they know what snack they want. They go in, get it and leave," he says. "The [in-store] demos drive engagement and trial – which is especially important when you're a new product in a new market – and having a secondary placement in the store helps us break through when consumers are used to seeing certain brands."