Up to the Minute: Camden makes seven hires
Plus, Ray shakes up senior leadership team and Faulhaber grows its client roster.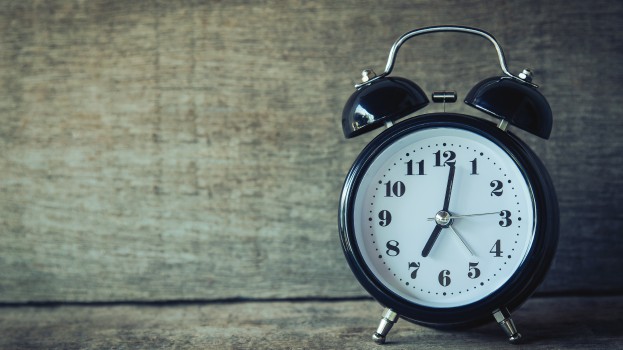 Hires and promotions
Montreal-headquartered agency Camden, which recently opened shop in Lyon, France, has announced a series of hires and promotions on the heels of new client wins, including makeup brand Clarins Canada and optical products researcher and manufacturer Essilor Canada. Billie Gagné-Lebel takes over from Anne-Christine Normand as Camden Lyon's new director of operations. The shop also welcomes art director Mathieu Albert onto the strategy team, account director Valérie Fleury and coordinator Gabrielle Chartrand onto the client services team, digital manager Naïma Benbrik and social media strategist Yara El-Soueidi onto the digital team, and copywriter Mathieu Chabot onto the creative team.
St. John's agency Ray has named a new senior creative team. The agency's founder, president and former creative director Jenny Smith moves into the role of ECD. Associate creative director Terri Roberts is promoted to creative director, and creative technologist Trevor Kearsey moves into the ACD role. Over the last two years, Ray has doubled its headcount following new business wins, such as True North Seafood, St. John's International Airport, School Milk Foundation of Newfoundland and Labrador, Destination St. John's, and Quidi Vidi Brewery.
Toronto's Westside Studio added Eugene Marchio as an executive producer. He joins from Toronto's Someplace Nice, and his career spans time at JWT, Taxi and Topix VFX. Westside also adds director of sales Caitlin Jeffery, who had previously spent ten years with the company.
New business and other news
Toronto agency Republic picked up an assignment from BlackShire Group, a private equity firm that focuses on cannabis investments in the global market.
Montreal's Republik picked up an assignment with Montreal cannabis producer Great White North Growers. The shop will lead on strategy and digital content, having already designed its logo and built out its web presence.
Faulhaber Communications has brought on five new clients recently. The PR firm with offices in Toronto and Vancouver will handle communications and media relations for the 2019 Toronto Interior Design Show. It will oversee media relations for beauty brands Nurse Jamie and WetBrush, and will manage media relations, influencer relations, social and experiential promotions for the Bed Bath & Beyond and Buybuy Baby retail chains.
Advertising studio East End Project has rebranded as King Ursa to help reflect its evolution as an agency focused on analysis, strategy, content creation and amplification. Its clients include Moosehead Breweries, Timberland, Lone Star Texas Grill, Duke of Edinburgh, Shopify, Maple Lodge Farms, Pearson Online Learning and One Academy.
Chicago-based agency Yes Lifecycle Marketing, which has an office in the Greater Toronto Area, has rebranded as Yes Marketing and relaunched its website.
Judy Lewis, co-founder of Toronto PR firm Strategic Objectives, has been named chair of the Canadian Council of Public Relations Firms. She takes over from David Gordon, previously managing partner of Cohn & Wolfe, who has occupied the role since 2013.
Media
Daimler AG has awarded the global media account for Mercedes-Benz to Omnicom Media Group. The account is estimated to be worth between $600 and $950 million across 40 markets worldwide (for Media in Canada subscribers).

A ComVergence benchmarking study has identified which agencies have made the most acquisitions during the first three quarters of 2018. Among the "big six" holding companies, Dentsu was the most active with 13 global acquisitions. But WPP was not far behind with 11 acquisitions under its belt this year (for Media in Canada subscribers).