Tabasco elevates one-star food in a pop-up
As part of its 150th anniversary, the brand is trying to push itself as a recipe enhancer and exploring the condiments category.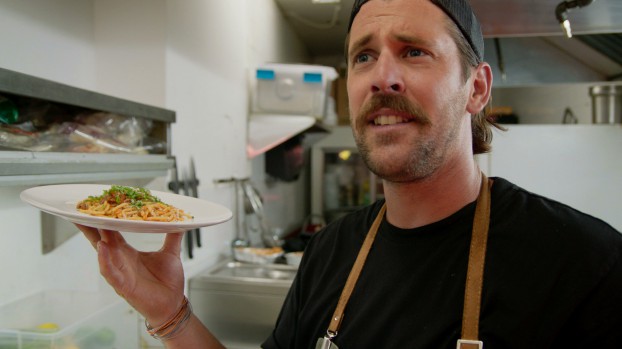 Family-owned Louisiana hot sauce brand Tabasco celebrated its 150th anniversary worldwide this year, and it collaborated with Rethink to bring celebrations to Quebec by showing how it can elevate even the worst takeout food.
The brand took over a restaurant at Mount Royal in Montreal for a day, naming the pop-up L'Étoile (French for "the star"). Local chef John Mike Leblond was brought on board to work at the pop-up to recreate takeout food that received one star ratings on Yelp, and improve them by infusing Tabasco.
Hundreds of people turned up at the pop-up to taste Tabasco-infused one-star rated food, and the brand found that most of them gave the food a four-star rating as they left. The video showing the chef dismantling different recipes and preparing them from scratch was promoted on Tabasco Canada's Facebook page.
"We thought that showcasing to the consumer how to use the product and put it into action would give them different ideas," says Diana D'Elia, product manager at Tabasco Canada. "I'm not saying the product is forgotten; it is iconic and the goal is to showcase the different flavours that exist."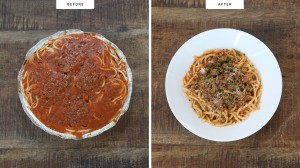 Although Tabasco has been known for participating in food tasting and pop-up events before, a day long pop-up is a first for the brand in Canada, and is directly tied to the its social media marketing, says D'Elia. "The idea was not to revamp restaurants, or expand to other parts. The idea was for this message to live on social."

The campaign's strategy was based on the proposition that Tabasco can act as a flavor enhancer for any kind of food, and the chef at the pop-up proved this by experimenting with Mediterranean, Chinese and Italian foods. "Our brand strategy is moving into using Tabasco as an ingredient and as a condiment and working [directly] with recipes and other products," says D'Elia, pointing to the example of how the hot sauce was used on pizza after it was made, rather than using it with the base of the sauce itself.

"The hot sauce category getting crowded and most of these sauces overshadow the taste of food," says Xavier Blais, CD at Rethink. "We found Tabasco to be a success because it is a flavour enhancer." The angle of the brand's shift from hot sauce to condiment category was used by the creative agency to infuse the pop-up activation to create a new kind of content for the brand's social media audience. Tabasco plans to use this content to create more digital content around usage of the product, new recipes and food challenges for its customers.