Check it out: IKEA ain't afraid of no ghosts
The furniture retailer purchased a supposedly haunted couch in support of its environmental CSR platform.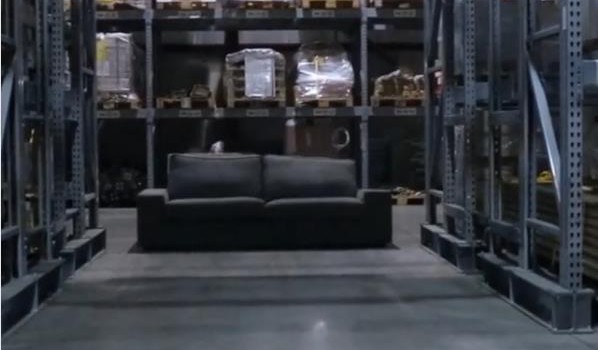 IKEA Canada isn't about to let some light haunting stand in the way of its CSR mission.
Earlier this month, someone in Toronto posted an ad on Craigslist for what they described as "a haunted IKEA couch." According to the poster, the Kivik couch – which was won in "a game of chance" with a man passing through Toronto – had been giving him recurring nightmares featuring "hellish imagery," while also claiming that the cushions compress when no one is sitting on them and that the couch made creaking noises in the middle of the night.
After learning about the couch and the fact that it had yet to sell, IKEA reached out to the seller and bought it themselves. The brand announced its new purchase with a video on its Instagram page, and is posting content through the social platform's Stories feature throughout the day that tells the story of the "Spooky Couch" and ties into its efforts to find new homes for used IKEA products. A spokesperson for IKEA says, like other items brought to it as part of recycling programs, it will be assessing its condition and determining if it's suitable for donation, re-sale or recycling.
Environmental efforts have been a key part of IKEA's CSR platform for many years, but those efforts were recently highlighted and given a more narrow focus through its "People + Planet" strategy in June. Among the goals it aims to achieve between now and 2030 are things like eliminating single-use plastics from its restaurant, building products built to last longer and using fully recyclable or sustainable materials for its products.

Another major focus is on the idea of creating a more "circular economy" and giving its products a second life, which it encouraged through a recent campaign, product recycling programs and a partnership with second-hand marketplace Kijiji that encourages the resale of IKEA products on the site.