Behind the 2018 New Establishment: Brand winners
Telis Carayannakis and Aidan Shankman are recognized for their pioneering feats.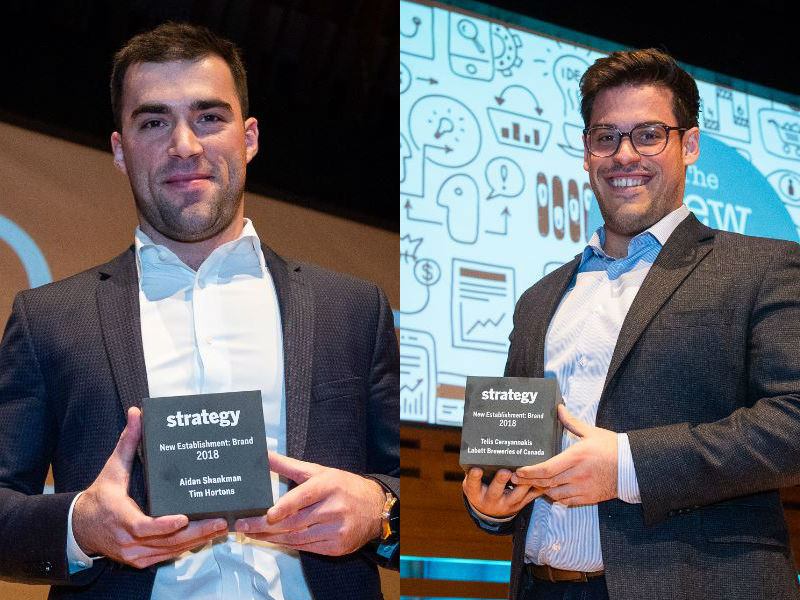 From left: Tim Hortons' Aidan Shankman and Budweiser's Telis Carayannakis.

During last week's Agency of the Year awards gala, strategy recognized The New Establishment: Brand winners. The honour goes to marketers outside of the corner office who are seen as industry leaders of tomorrow. They've led innovative new product launches, established sponsorship initiatives, and entered new categories for their brands.

The New Establishment was created by Media in Canada to recognize young professionals rising through the ranks of the media industry. But other sectors have up-and-comers and pioneers too, so the program was merged with Marketing Magazine's popular 30 Under 30. The New Establishment reaches across creative and media agencies, marketing departments, tech startups and the rest of the communications ecosystem to celebrate the junior- and mid-level professionals who are changing the industry in Canada.

Read the stories below to see why this year's winners landed the title of New Establishment: Brand – and take a look at the New Establishment: Innovators competition, where you can nominate a pioneer from any corner of the industry.