PR AOY Bronze: Edelman digs its heels into paid media
The PR shop has shifted to become a full-service communications marketing firm.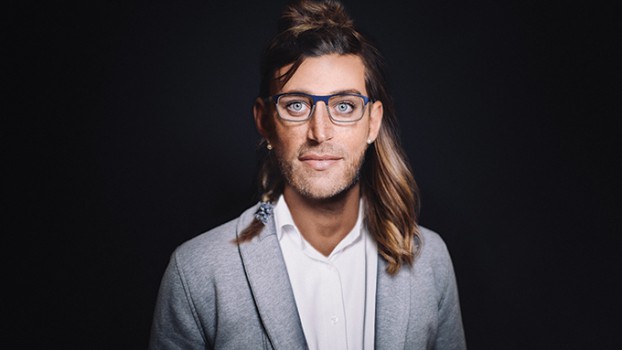 A photo illustration shows the many faces (and hairstyles) of Edelman's staff.
This story appears in the November/December 2018 issue of strategy.
While Edelman Canada has offered paid media and marketing services for its clients over the past four years, this year, the shop beefed up its media buying capabilities with the hiring of Nirmala Bahall (who once led media on the Walmart business at digital agency Mediative) as the new SVP of the paid team.
Considering the organic and, well, unpaid nature of PR, it's an interesting move on the part of the public relations firm, which counts KFC, HP and The Calgary Zoo among its clients.
But the discipline has been a fast-growing one at the Toronto-headquartered agency, says, Lisa Kimmel, president and CEO of Edelman Canada. Putting paid media behind public relations or social content has nearly doubled in terms of revenue coming into the agency year-over-year, she says.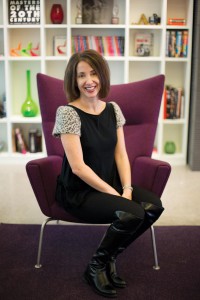 There is simply so much content today and while earned media is always going to be the agency's bread-and-butter, paid search and social buys reach a broader audience and help create longevity, as evergreen brand content can be resurfaced at a later date, Kimmel says (pictured at left). "And, this way, clients don't have to go to media agencies for their media solutions."
Emphasis on paid media is all part of the global agency's shift towards being a full-service communications marketing firm.
It began in 2014 when the PR firm, which has offices in Calgary, Ottawa, Montreal, Vancouver and Toronto, brought aboard Jordan Doucette as its first creative director. Doucette, who left the PR shop to return to Taxi and is now an ECD at Leo Burnett Chicago, has since been replaced by Andrew Simon, who – despite being at the agency for three years, still seems to surprise some clients. "They get that 'titled dog head' look," says Edelman's chief creative officer, who was previously the CCO at Toronto creative agency Cundari.
Since then, plenty of PR firms have added creative types to their roster, and Edelman's own team has grown rapidly, with more than 15 people, says Simon, up from eight when he first joined. (He adds that other departments, like digital and production, also have creative staffers who often do cross-over work.)
The result has been an increase in not only creatively-led PR work, but also full AOR assignments with brands, he adds. In 2017, the shop added the Calgary Zoo among its client list, and was tasked with handling both PR as well as paid media.
He pegs the shop's expansion directly to changing client demands. "I feel like we're a Swiss Army knife," says Simon. "Sometimes you need scissors, sometimes you need something else. It's all communications. For some [clients] we're their influencer agency. For others, their social agency or AOR."
He points to an influencer-led campaign the agency did with KFC as an example of that blurring of roles.
For the massive Canada Day 150th celebration, the brand tapped social media influencer (and the "internet's favourite dad") Brittlestar, to explain to its American neighbours why the True North is awesome.
The video featured a variety of dad-approved jokes (pennies are just pocket weights; if angels had food trucks, they'd serve poutine) and ends with the kicker: beloved American icon Colonel Sanders actually lived in Canada from 1965 to 1980. He does so while sitting in a giant inflatable KFC bucket chair (it's exactly how it sounds). "There's nothing more Canadian than claiming ownership of the people who come here," Stewart Reynolds, a.k.a Brittlestar, told podcast The Feed shortly after the video was released.
The spot is cheesy but also earnest. It fit well with, but also poked fun at, the trend of candid marketing that was sweeping the QSR category at the time, says Simon. (Think Subway's focus on "real people living their real lives" in its latest campaign; A&W's overt commitment to "keeping it real" with real foods and less waste packaging; or Tim Horton's 2017 "Perfect Pair" that featured consumers talking about their siblings, partners and loved ones.)
The video has since racked up a total of 60 million views across social channels, with the bulk (55 million) coming from Facebook.
Part of the changing role of PR shops stems from the evolving relationships brands have with their agency partners in general, with many moving towards more project-by-project roles, says Simon. The result has been a stronger need for "true brand stewards" who can highlight and communicate brand narratives – something PR agencies (which have historically helped brands control the narrative externally through the media) can excel at, he says.
"The competitive sphere has opened up so much more widely today," Simon adds. "Sometimes, we're up against consultancies, sometimes it's ad agencies, sometimes it's PR. There is no one competitor anymore, and the model [we have], gives us the flexibility to play."
Cases
For full cases, go to http://praoy.strategyonline.ca/winners/winner/2018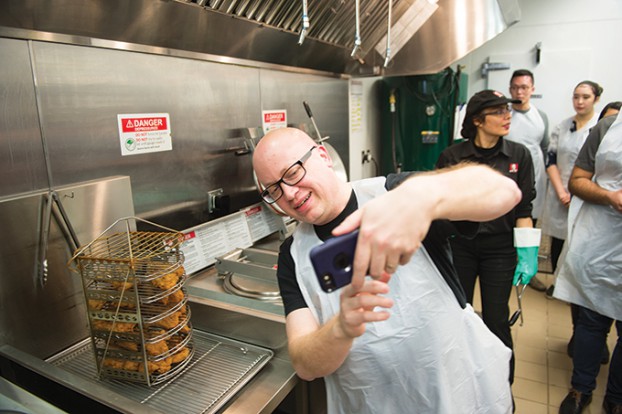 To help KFC reverse consumer backlash around the quality of its food, Edelman created a cooking school for KFC that would help lift the veil. Led by real cooks, classes gave consumers an inside look at every step of the process, from preparing the farm-raised chicken, to breading, to serving. The "open kitchen" welcomed students from Vancouver, Calgary, Toronto, Mississauga, Saskatoon and Halifax into its restaurants. Garnering more than 133 million impressions, the campaign drew everyone from fried chicken fanatics to reluctant skeptics, combining earned and paid media that took misconceptions about the brand straight to the chopping block.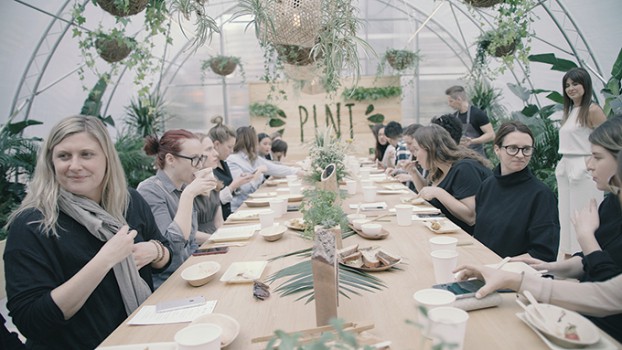 Becel's plant-based dining experiences to promote its heart-healthy products.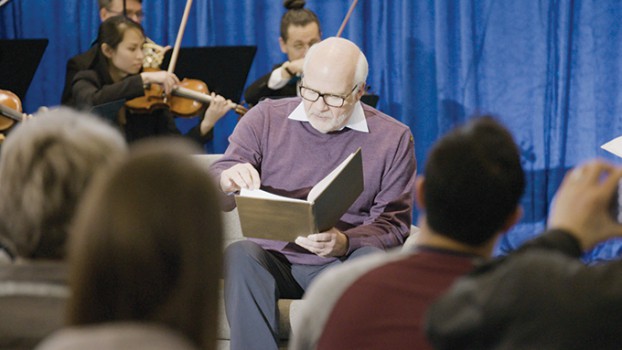 It's the 12 days of Christmas – WestJet style. The "12 Flights of Christmas" campaign brought kids imagination to life in 12 different cities.