PR AOY Gold: The Colony Project keeps growing
The little PR shop that could has grown from three staff to over 20 since launching in 2016.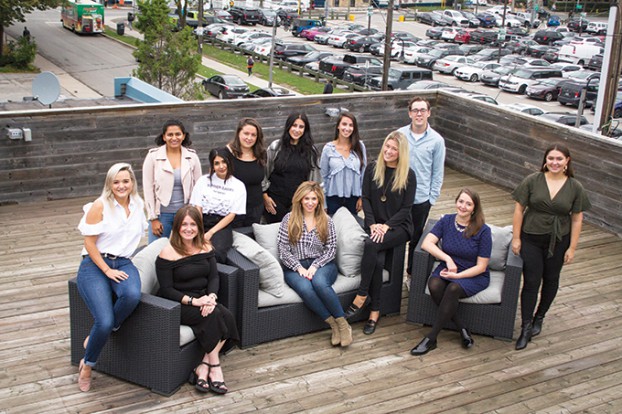 This story appears in the November/December 2018 issue of strategy.
Amanda Shuchat does not back down from a challenge.
When the managing director of The Colony Project was going through applications for the pilot year of an initiative to help startups raise their public profiles, she assumed both male- and female-owned/operated companies would apply. She was wrong.
"For me, we're doing this and there's no female-led startups? That makes no sense," says the head of the Gold-winning PR Agency of the Year.
Since its inception in 2016, The Colony Project, an offshoot of sister PR agency Citizen Relations, has shared office space with other Vision7 shops in a converted warehouse in Liberty Village. "A colony is a group of Citizens coming together to form a common good," explains Lianne Pitts, a senior account manager at the small, full-service PR agency. The small, but agile, shop was built on that insight, and its focus is to be able to move quickly as business conditions shift.
The young agency has quickly added clients and has gone from three to 22 staff in two years. In a bid to reach even more new clients, The Colony Project, whose main office is located in one of Toronto's startup hubs, created The Common Good Project to help fellow entrepreneurs raise their profiles through expert advice from Shuchat and her team. In return, the agency got to make connections in Canada's startup community.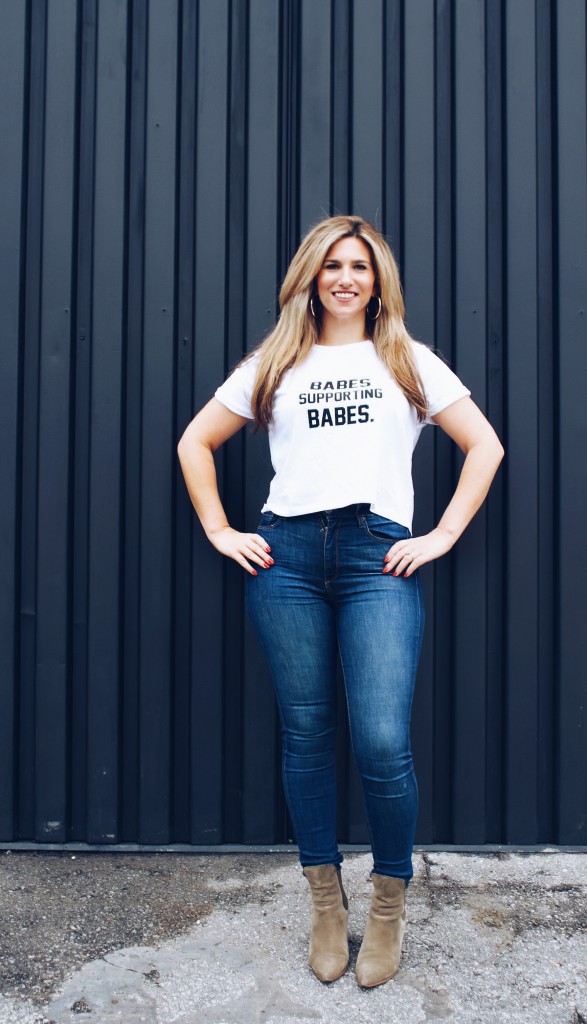 But the project unintentionally excluded women in its first year. Turns out, the PR shop needed a PR strategy to attract female-led companies. So Shuchat (pictured above) decided to put her skills to good use. She teamed up with Toronto's SheEO, which helps women entrepreneurs (and is also a Colony Project client), to get the word out about the project that only accepted applications from female-led startups this year.
Shuchat was initially surprised that no female entrepreneurs applied in 2017, but perhaps she shouldn't have been. "It led into a larger conversation about women's behaviour in business versus men, what we're comfortable doing and things like that," recalls Shuchat.
While just over half the Canadian population are women, a mere 5% of tech companies have a solo female founder, according to a 2017 report by #MoveTheDial, a Toronto-based organization that aims to increase the number of women working in tech.
The push to reach out to an underserved community of female leaders worked, with Shuchat and her team receiving five times the number of applications during the program's second year. The agency got so many high-quality applicants that it increased the number of participants from five to six startups this year, says Shuchat. Jacqueline Leung, founder and editor-in-chief of Pressed News, was one of those applicants picked to participate in a workshop this fall. She heard about the project via her managing editor who, in turn, heard about it through a friend who saw a LinkedIn post about it. Ahead of the workshop, the founder of the small digital media startup said she was excited to sharpen her PR skills, as well as get the opportunity to network with fellow female entrepreneurs.
While the first year of the project only attracted male applicants, there were still many benefits. It resulted in some participants working with The Colony Project on other projects, which in turn led to new leads and business, says Shuchat. For example, after the 2017 series, the PR shop worked with Weel (a Common Good participant) on a winter driving program to drive awareness of the company, which matches up car owners with "certified and vetted" service providers.
The Common Good Project also built a ton of goodwill in the tight-knit startup community, helping the PR shop start relationships with the likes of SheEO, Social Lite Vodka, Green Propeller, The Concierge Club and Pur.
The Colony Project does not want to pigeonhole itself as an agency only for startups, though. The managing director notes that its clients range from Hyundai to restaurant chain Nando's to The Match International Women's Fund. In just two years, the agency has opened offices in both Toronto and Montreal, and has grown from a staff of three (with an equal number of clients) to 20-plus staff (working across 20 brands).
While being a female leader of a startup herself is something that sparks conversation, Shuchat hopes for the day when it's not a topic of conversation anymore.
"There are a lot of women in PR, so it's not a crazy shift in that regard, however it's refreshing to see women at the top [at The Colony Project]… that's something I hear from my team a lot, or when I'm recruiting," says Shuchat, quickly adding: "I like talking about it. I think it's an interesting discussion, but we should hopefully not have to discuss it soon, right? It should almost become irrelevant." Until then, Shuchat and her team will be busy helping women (and men) promote their businesses.
Key new business
Kraft Heinz, Louis Vuitton, Guinness World Records, Pizza Pizza, Canada Bread, Connected, Medcan, SheEO, Ontario Heritage Trust – Doors Open Ontario, Spotlight on Israeli Culture
Key hires
Emily Barnes, senior manager, digital; Rebecca Webster, director; Candace Beres and Christina Sfeir, senior account managers
Staff
22
Cases
For full cases, go to http://praoy.strategyonline.ca/winners/winner/2018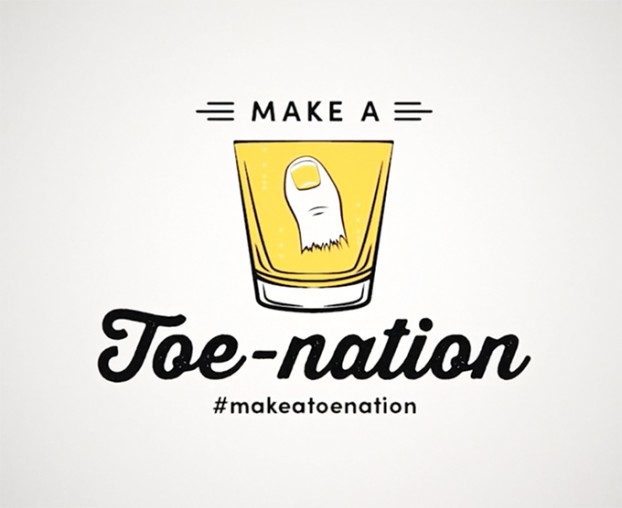 Getting Canadians to talk about, let alone travel, to the Yukon is a tall order. When the famous toe from the Sourtoe Cocktail was stolen from The Downtown Hotel in Dawson City, Yukon, it got people buzzing about the frigid region. To capitalize on the hype, The Colony Project cooked up a PR campaign for Tourism Yukon. The contest encouraged people to share a photo of their toe for a chance to win a trip for two to the province. Alas, the mummified human toe was returned to its rightful home just as a "#MakeAToenation" pitch was about to be sent out to national media. The PR shop quickly pivoted, refocusing the messaging around finding a back-up toe, just in case the original toe ever went missing again.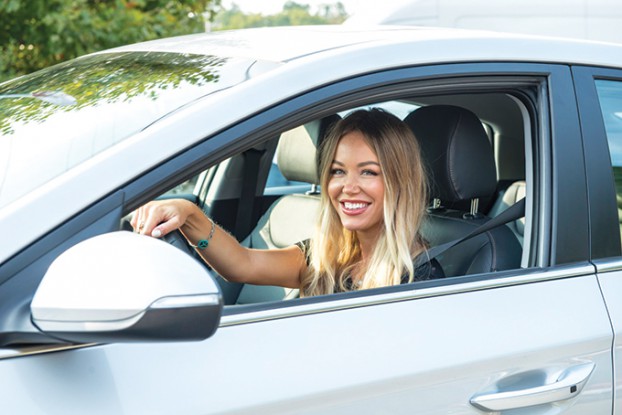 For the Hyundai Ioniq Canada launch, the agency held a Tinder campaign with two influencers in a bid to reach young millennials.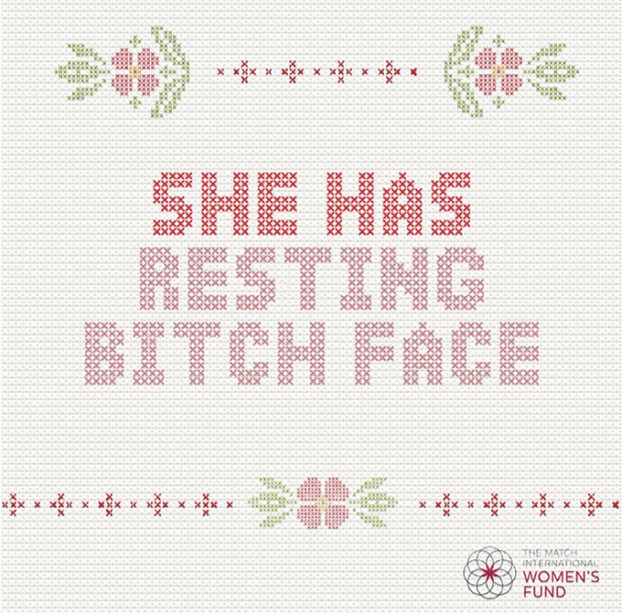 The shop created the "#RestingStitchFace" campaign to help the Match International Women's Fund raise awareness, with one of the posts dropping even dropping a B-bomb.

This article appears in the November/December 2018 issue of strategy.