Leon's expands e-commerce strategy with Shopify
The furniture retailer is creating an AR-driven shopping experience as it moves its sites to the platform.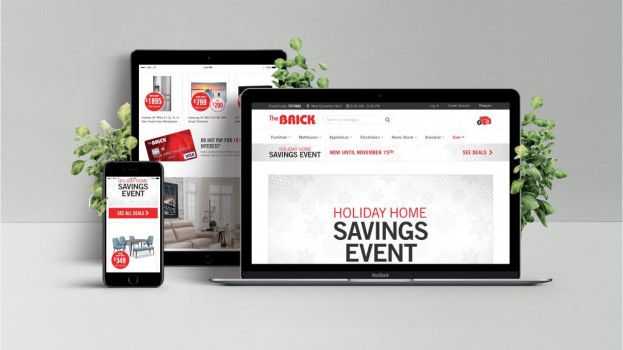 In an attempt to revamp the online shopping experience, Canadian furniture and appliances retailer Leon's is moving all of its e-commerce business to Shopify.

The retailer's online stores for Leons, The Brick and Furniture.ca are now powered by Shopify's Plus platform, which is dedicated to larger online businesses and brands.

The brand is also working with Shopify to create augmented reality apps (as well as a plugin for desktop) for virtual room planning and decorating.

Edward Leon, president and CEO of Leon's says the company is working with Shopify to improve the shopper experience through a richer and more interactive e-commerce offering. "Leon's has been in e-commerce for 18 years and we approached Shopify because [we were unable to] advance our sites. What we had was old architecture and adding new apps made it slow and cumbersome."

Leon says the goal is to bridge the physical and online retail business. For example, after a shopper uses its new AR tool to imagine what a piece of furniture would look like in their homes, a decorator from the brand will contact the customer to help them pick a colour or size.

"If we compare our online operations during the past decade to those of other pure-play e-commerce retailers, our e-commerce division shows outstanding performance with a CAGR of 45 percent topline growth coupled with EBITDA margins of 18%," said Constantine Pefanis, CFO with Leon's in a release.

Partnering with Shopify signals the brand's shift towards a digital-first strategy.

In an email to strategy, Leon's said that it might consider downsizing the physical requirements of stores that it plans to open in smaller markets in the near future.

With AR being key to its newly revamped e-commerce site that focuses on creating a virtual showroom, Leon says that it can retain the same brand experience regardless of the physical store size. "We are realigning every aspect of our business, so that it is seamless for the customer," says Leon. "The brand is now investing in digital and technology to complement in-store sales."

Update: this piece has been corrected to more accurately reflect Leon's EBITDA margins as it relates the company's ecommerce performance. Strategy regrets the error.