Design AOY Gold and AOY Bronze: Zulu Alpha Kilo's big design ideas
The proud indie is staying true to its roots.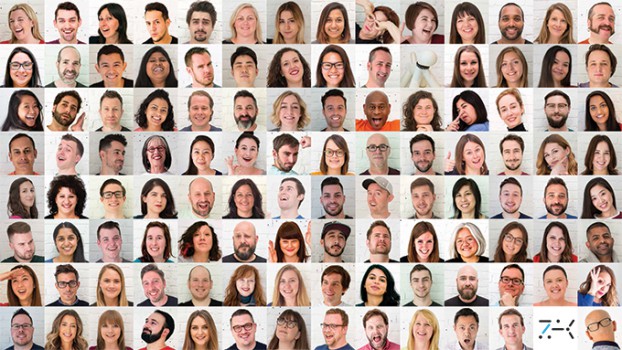 This story appears in the November/December 2018 issue of strategy.
A lot of agencies will say that a certain expertise is baked into its DNA. When it comes to Zulu Alpha Kilo and design, the agency's history backs that up.
When Zulu opened in 2008 with Bell as its first client, it was asked to create a new brand platform and visual identity for the nation-wide telco. Zak Mroueh, the agency's founder and CCO, says he brought three designers on at the time, knowing how important it would be to find a visual vocabulary that could be maintained for years to come. That foundation helped prime the agency for its Gold Design AOY win a decade later, the same year it is being recognized with a Bronze in the overall Agency of the Year competition.
"Since the beginning, design was an integral part of the agency," says Mroueh. "When you look at Zulu's body of work over the last decade, be it for Bell or Workopolis or Interac, design is a big part. Clients have tended to come to us looking for a rebrand or a new idea or new platform. Design always plays a big role in that."
It is a part of what Zulu does, but the industry around it seems to be set on infusing design with data and innovation. Some agencies, in Canada and globally, have launched new divisions or built teams tasked with using one to optimize the other.
Zulu has been treating design a bit differently by approaching it the same way it did in 2008. While the discipline is led by Ryan Booth, who was named design director in 2016, it is fully integrated with the rest of the creative department, along with digital, technology and traditional advertising staff. That's not to say data and innovation aren't important to the agency's work – before our call, Mroueh was in an edit suite with brand innovation director Sean Bell, who was bringing data best practices to an upcoming campaign – but it needs to work together with other skills and disciplines at play.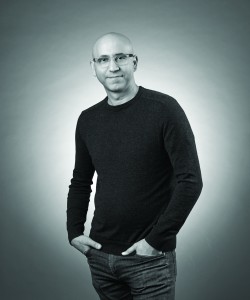 "We believe everyone belongs to the creative department," he says (pictured at left). "We didn't set out to be an ad agency or digital agency or design shop. There have been times when people have considered us more as one than the other. But they all need to be part of an integrated arsenal. We also have a lot of hybrid creatives that can work in two or all three of those worlds, especially when we talk about the younger talent we've brought on."
That creative department has seen a lot of movement over the last year. A year ago, ECD Allen Oke left the agency for a leadership role at Huge's Toronto office. That gap has since been filled by adding more CDs to a roster that now reports to Mroueh, flattening the creative leadership: Rodger Eyre and Gerald Kugler joined from Juniper Park\TBWA last fall, longtime ACD Gail Pak was promoted shortly after, and Irfan Khan and Susie Lee were brought on over the summer. That's on top the nearly dozen other creatives that have been hired over the last 12 months.
There has, of course, been plenty of new business to justify growing to more than 100 staff.
What started as a project-based assignment for Tim Hortons last year has also expanded to an AOR mandate, with Zulu running campaigns to reinforce the QSR's roots in Canadian communities, as well as its coffee sourcing and brewing processes. And when it comes to younger brands, the agency has been enlisted by Reunion Foods to bring its vegan products to mass audiences and help Consonant Skincare promote a new store location with an OOH campaign.
"Things can look beautiful for the sake of looking beautiful, but clients come to us because we've become known for conceptual design with a strong idea behind the work," Mroueh says. He's referring to the Consonant work, but also to long-term brand campaigns for Interac.
He's also referring to projects like redesigning Harley-Davidson's Canadian offices, or creating a café around the iconic motorcycle maker's impact on culture. The café was led by Booth, and is what Mroueh says is the result of bringing disciplines together. "He is a working designer, but he is also what we talk about when we say someone is a 'hybrid thinker,' someone who is so good at merging the different worlds."
"Designers bring a freshness to the thinking and a purity to the creative process," adds Mroueh. "They're not thinking about awards, they just want to solve a design problem and really come with a fresh take on the way things should be. And when we put them together with a traditional advertising team, that's when the magic happens and you get those really strong ideas."
New key business
Tim Hortons, Consonant Skincare, Reunion Foods, Nikon, HomeEquity Bank, Betadine
Key hires
CDs: Gail Pak, Rodger Eyre, Gerald Kugler, Irfan Khan and Susie Lee; ACDs: Michael Siegers, Jacob Gawrysiak, Dan Cummings; ADs: Kevin Sato, Adam Tuck, Sarah Quinto; Group strategy directors: Tim Hopkins, Heather Segal; Strategist: Spencer MacEachern
Staff
110
Design Cases
For full cases, go to designaoywinners.strategyonline.ca/2018
For Consonant Skincare, Zulu helped the brand celebrate the diverse skin tones of a Toronto neighbourhood, crafting a colour palette to reflect the differences. The "Re-Skinning Queen Street West" campaign made use of the aging city through posters that likened cracked concrete, scaly trees and uneven cobblestones to common skin ailments that could be addressed with Consonant's product line. Ambient executions were applied to walls, sidewalks and lamp posts that featured exposed areas. Smooth.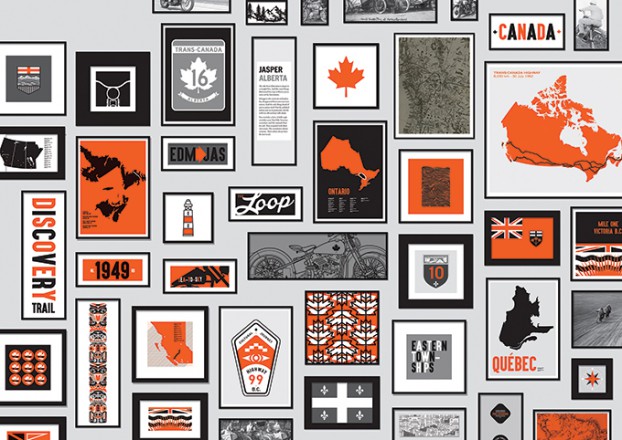 How do you contain the open road to one space? Ask Zulu, who transported Harley-Davidson's long Canadian history from highway to head office.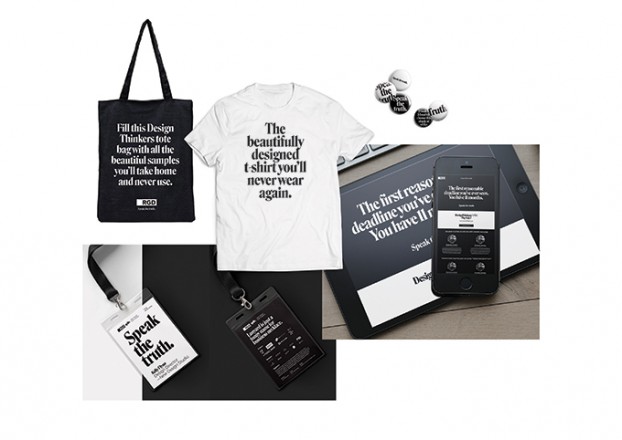 Zulu cut the crap for its RGD "Speak The Truth" campaign, shouting concealed truths about the design industry with promotional merch paired with a deadpan video and campaign website that's so honest it hurts.
AOY Cases
For full cases, go to aoy.strategyonline.ca/winners/winner/2018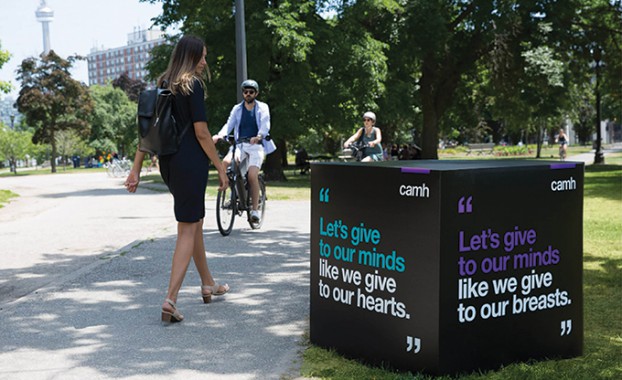 About half of Canadians experience some form of mental illness by age 40, so Zulu Alpha Kilo's "Mental Health is Health" multi-platform campaign was speaking to many Canadians. The Centre for Addiction and Mental Health (CAMH) effort stood up to stigma, pointing out that just as with a broken leg, mental health challenges require care and compassion.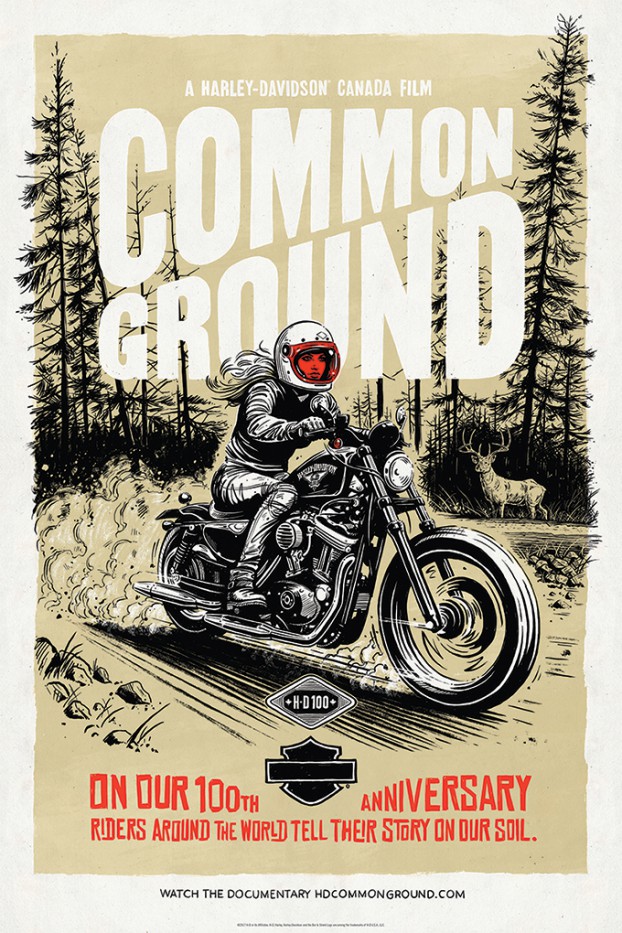 Common Ground celebrated the 100th anniversary of Harley-Davidson with a branded doc that found its way onto the Discovery Channel.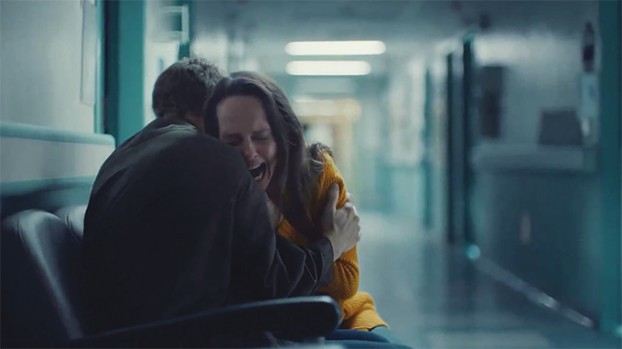 Uber teamed up with Zulu and MADD to create "Uber Moms," highlighting the impact of driving impaired.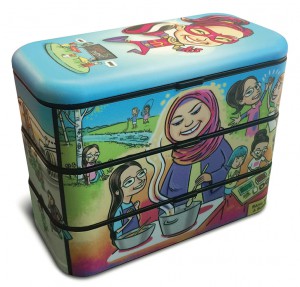 The agency created a heartwarming documentary-style campaign for Whirlpool titled "Sama's Lunchbox."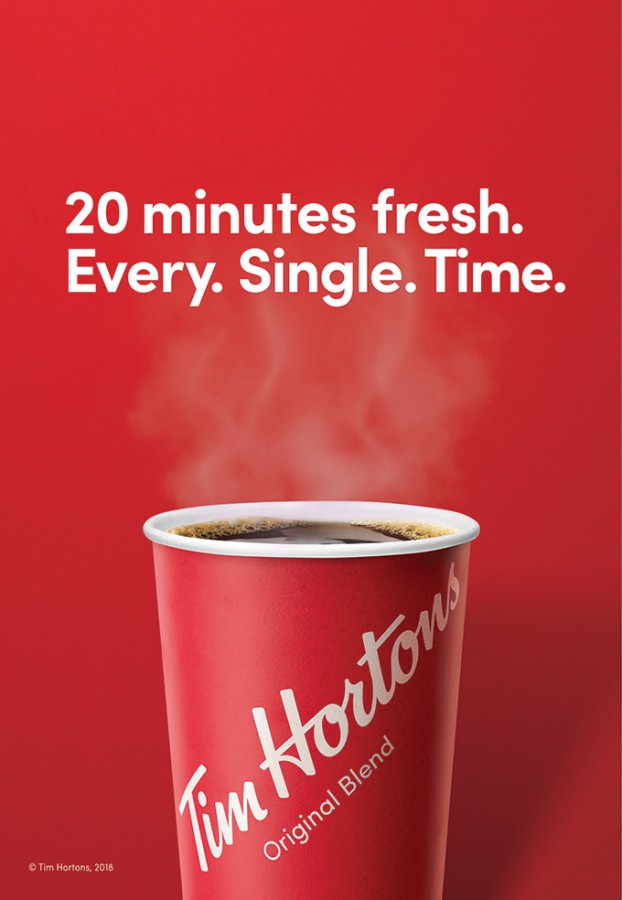 Tim Hortons and Zulu created "Coffee Equity," with one spot celebrating the QSR's very fresh coffee.