Inside TD's approach to diversity and inclusion
From campaigns for South Asian customers to in-branch accessibility initiatives, here's how the bank is speaking to diverse segments.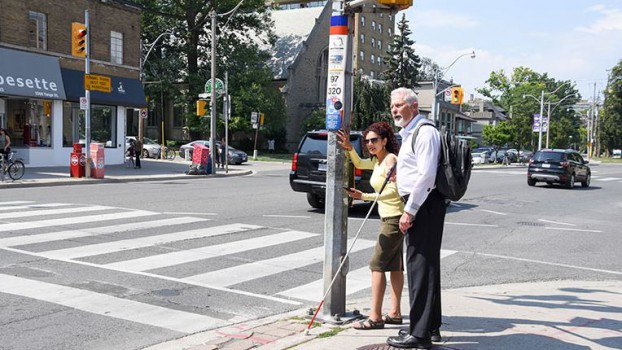 Last January, TD Bank partnered with the Canadian National Institute for the Blind (CNIB) to help make Toronto's Yonge and St. Clair intersection the country's "most accessible neighbourhood."
Thanks to a pilot project called "ShopTalk: Blindsquare Enabled," customers who are blind or partially sighted can navigate the layout of the midtown Toronto neighbourhood TD branch through an app called BlindSquare, which provides users with verbal navigation assistance.
In another recent example, in May the bank introduced a program that allows customers to use video chat for American Sign Language (ASL) interpretation on its in-branch tablets, eliminating some of the barriers faced by people who are deaf or hard of hearing.
On the other end of that diversity and inclusion spectrum, the bank recently ran "How South Asians Get #RetireReady," a campaign by multicultural agency Barrett and Welsh that helped the bank land on the multicultural shortlist for the 2018 Marketing Awards.
Creative for the campaign was based on a broader TD retirement effort but crafted specifically for South Asian customers with images of people playing cricket and copy that spoke directly to their unique set of needs. "Like average Canadians, South Asian Canadians also worry about being RetireReady – having enough to retire on – but for a completely different reason," writes the team at Barrett and Welsh in a case study posted online. "Average Canadians worry about saving enough. South Asians worry about whether their savings are making enough."
All these efforts are part of the bank's long-term strategy aimed at being more inclusive (both internally and externally) and at speaking to a diverse range of segments in its marketing, says Tyrrell Schmidt, global brand and customer experience officer.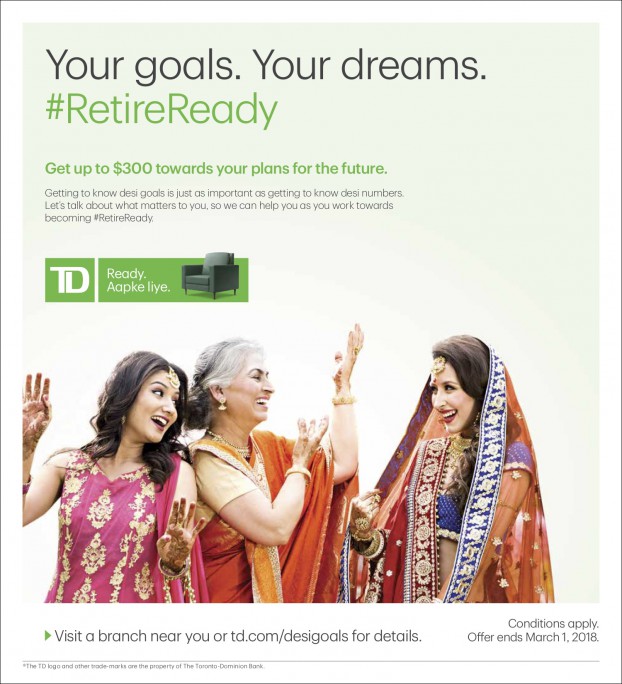 "Inclusion and diversity are core to who we are," she says. "We want to make sure that we're reflecting those values and reflecting our customers and employees in everything we do."
When it comes to the accessibility of its branches, Schmidt says it's a matter of wanting to understand its customers' experiences and of identifying opportunities to make that experience better for them specifically – knowing it will uplift the experience for all customers.
Meanwhile, some of its multicultural marketing supports specific products and services designed to serve specific segments. In 2014, for example, it introduced a "New to Canada" package for Canadians who have been in the country less than 2 years, providing them with special rates and services to help them gain their financial footing.
TD research has shown that 44% of the Canadian population falls into a diversity segment and that the group is one of the fastest-growing in Canada, according to Schmidt. To leverage that opportunity, the bank has worked with various agency partners.
Working with specialized agencies is critical as they know best how to reach these customer segments through tailored creative and media strategies, according to Schmidt.
"Insight generation has been absolutely fundamental to how we serve these diverse customers," she says. "We have tracking studies that show us how the industry is doing, how we're doing on serving these unique customers. And then, within segments, we're doing deep dives."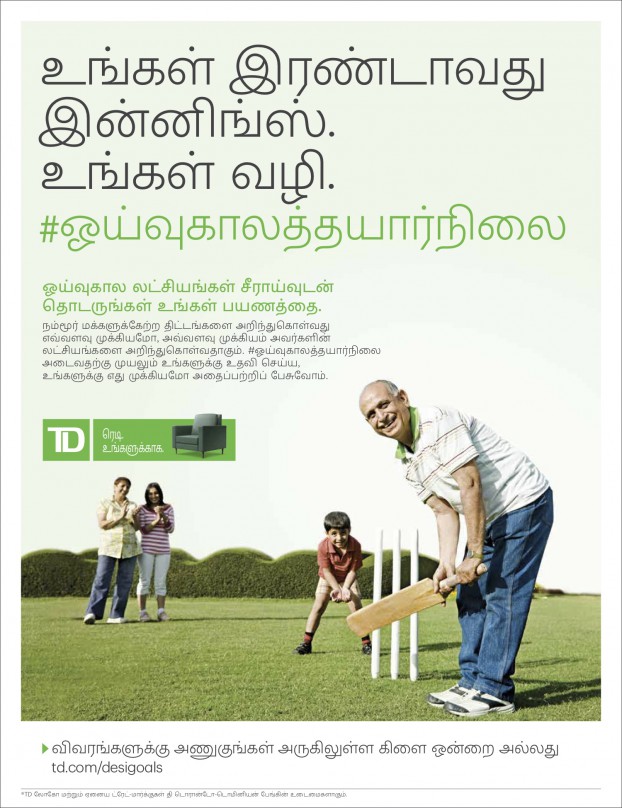 For instance, a few years back, Schmidt says the bank ran a campaign around a "mortgage vacation proposition." The majority of Canadians like having the flexibility of being able to put their mortgages on pause, she says. But after speaking with Chinese and South Asian customers, the bank discovered that wasn't the case for everyone – in fact, that segment were most interested in paying down the mortgage faster. Campaign assets were created accordingly.

In addition to Barrett and Welsh, TD has worked with Leo Burnett, Diamond Integrated Marketing and Koo Multicultural. To ensure consistency across all its marketing, Schmidt says the bank has established strong brand guidelines and an internal agency council to oversee the work.